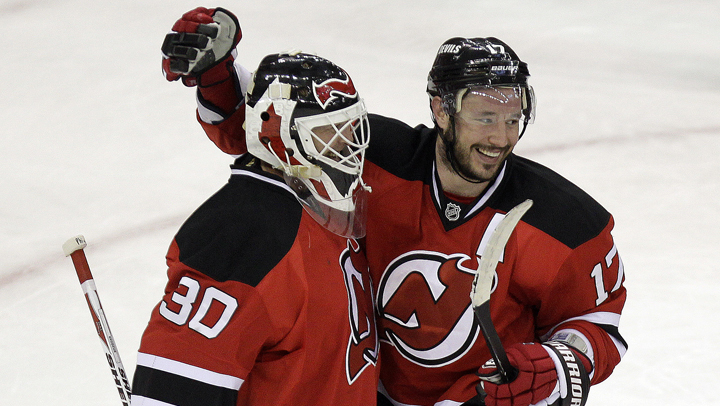 The NHL announced a surprising change of course on Thursday afternoon, reducing the penalty that the New Jersey Devils had to pay for circumventing the salary cap when they signed forward Ilya Kovalchuk to a massive 17-year, $102 million contract in the 2010 offseason.
The Devils circumvented the cap by tacking on five years to the end of Kovalchuk's contract to lower its overall cap hit. As a result, the team had to forfeit a third round draft pick, a first round draft pick of the Devils' choosing between the 2011 and 2014 NHL Entry Drafts, and pay a fine of $3 million.
On Thursday, TSN's Darren Dreger reported that the league had backtracked on the penalties. The Devils will get the 30th pick in the Entry Draft in June rather than having to completely forfeit their pick, and the fine will be reduced from $3 million to just $1.5 million. Naturally, that decision by the league was not met with much happiness from NHL executives, who questioned why the league would let the Devils off the hook.
The Chicago Blackhawks have just as much reason to complain as anyone when it comes to the deal with the Devils. After all of the Kovalchuk shenanigans went down, the league decided to punish those teams who had signed players to long cap-hit reducing contracts by instituting a system of "salary cap recapture," which imposes a salary cap penalty on teams whose players retire before their contracts end. In the case of the Hawks, they have Marian Hossa's 12-year contract on the books, and therefore they have to pay the cap recapture fine.
We detailed all of the ins and outs of the penalty in a previous post, but for a quick refresher, here's how it breaks down: Each year that the player's cap hit is under the actual salary that he's paid, that number is tallied up. If a player retires with time remaining on the deal, then the total amount of cap relief that they got as a result of the cap hit being below actual salary is counted as a salary cap penalty for those remaining years.
What this ultimately boils down to is that the Devils got out of $1.5 million in fines and got a first round draft pick back, while teams like the Blackhawks will still be on the hook for penalties incurred for signing a contract that the league approved. If Bowman and company are upset about this, it's hard to blame them.