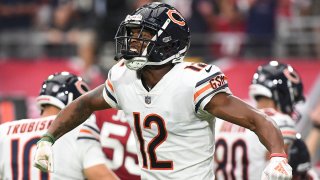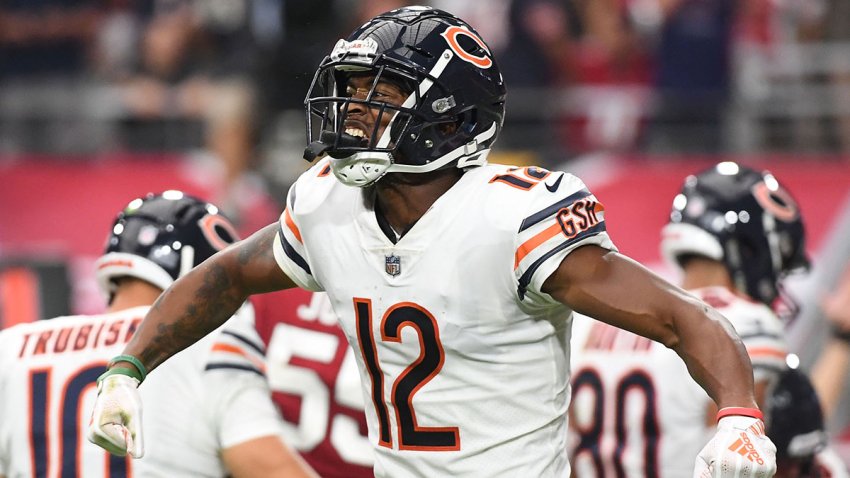 Chicago Bears wide receiver Allen Robinson is in the final year of a three-year contract he signed with the team prior to the 2018 season, and although a report emerged Tuesday that he had requested a trade, his agent said that was not the case.
The trade request news was broken Tuesday afternoon by Brad Biggs of the Chicago Tribune, who reported that Robinson has asked the club about a trade amid the contract talks.
Robinson's agent Brandon Parker says that the receiver has not requested a trade, per ESPN's Adam Schefter:
Rumors began swirling Tuesday after Robinson deleted all references to the team from his social media bio and banner image, igniting questions among the Bears' fan base that he could be dissatisfied with his current status with the club.
Biggs then reported that Robinson had asked the team about a trade, but his agent disputed that notion, saying that while Robinson is indeed unhappy with contract negotiations, he has not requested a trade.
Since signing with the Bears, Robinson has 158 catches for 1,975 yards and 11 touchdowns, including 98 receptions a season ago. He had five catches for 74 yards in the team's season-opening victory against the Detroit Lions, and was targeted nine times by quarterback Mitchell Trubisky.
Robinson's teammates have been clamoring for the receiver to get an extension, with Anthony Miller and Tarik Cohen both tweeting their support for him on Tuesday.