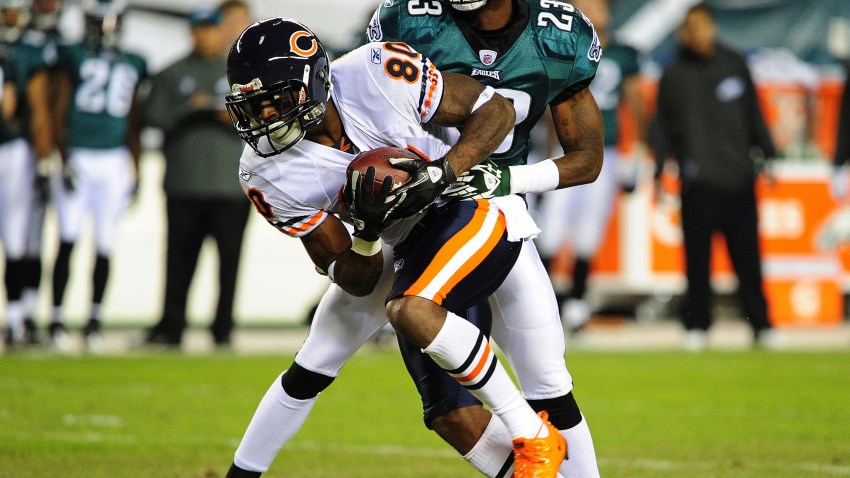 If it was the orange shoes that brought Earl Bennett good luck the past two Sundays, he'll need to find another source this week. The NFL informed the Bears wideout that he would be fined $15,000 and removed from the game if he wore the orange cleats that don't fit in the NFL's uniform guidelines.
"The NFL told me they called the Bears this week and told them this: if Bennett wears the shoes today during the game, he will be fined a minimum of $15,000," Charlie Casserly from CBS Sports said on The NFL Today. "But more importantly, he will be removed from the game and he will not be allowed to go back into the game until he has the proper footwear on."
Bennett wore the shoes against the Eagles and was fined $5,000, and against the Lions, and was then fined $10,000. So instead of allowing Bennett to take the expected fine, the NFL wouldn't even let the man on the field. To add to the weirdness,
Bennett tweeted
, "So my cleats disappeared? Really?" Someone must not want Bennett to test the NFL on their sartorial threats.
Hopefully, he does get the shoes back.
ESPN said
that Bennett hinted that would auction off the controversial shoes to charity.
Copyright FREEL - NBC Local Media