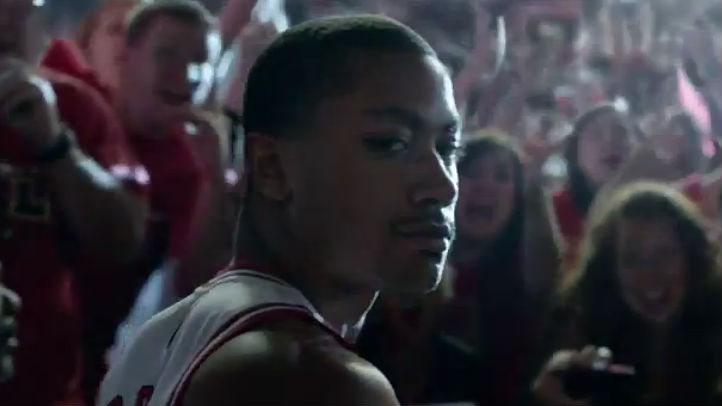 Most Bulls fans can still vividly remember what it was like when Derrick Rose tore his ACL against the Philadelphia 76ers. It was like time stopped. The Bulls were set to make another deep run into the playoffs, and after battling injuries all season, D. Rose was ready to lead his team, hopefully all the way to an championship.
But the injury changed everything. Almost five months later, many fans still recall the feeling as Rose lay on the United Center floor.
Well, adidas has done a fantastic job of recreating that moment as experienced by Bulls fans everywhere in its new ad to promote the Oct. 4 release of Rose's signature apparel collection and the Rose 3 basketball shoe.
The commercial, titled "Wake Up," freezes Bulls fans at the point of the injury, but slowly begins to bring them out of that state with each step that Rose takes in his recovery. The spot features the actual in-game call from TNT's Kevin Harlan and ends with Rose hugging his brother, Reggie, as he enters to a raucous ovation at the United Center.
The commercial was intended to heighten the excitement of Derrick Rose's return to the NBA. After viewing it, it's safe to say the mission was accomplished.