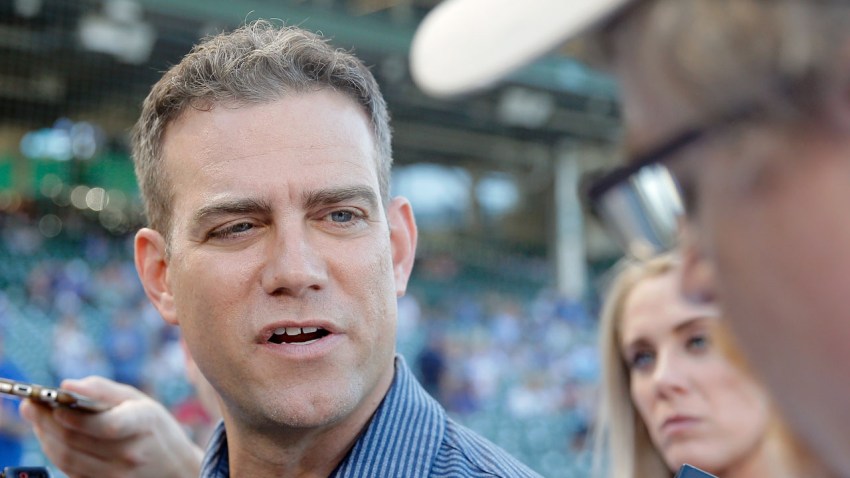 Theo's complicated legacy, from curse-busting to tanking originally appeared on NBC Sports Chicago
Love everything that came with the competitive rise and thrill ride to the Cubs' historic 2016 championship. Or hate everything that came with the Cubs' slow roll to increasingly disappointing finishes since then.
Either way, the nine-year run of Theo Epstein at the top of the Cubs' front office might represent the most unforgettable decade in the history of one of the two oldest franchises in the majors.
Epstein's legacy as a two-time curse-busting executive in Boston (Bambino) and Chicago (Billy Goat) has secured a certain path to the Hall of Fame for the Lakeview resident
But the Chicago half of that top-boss career is a non-linear Cubs legacy that includes not only soaring successes but also sore spots for the club and, Epstein admits, even the sport.
As longtime confidante and right-hand man Jed Hoyer takes over as Cubs president, the legacy of the Theo Epstein Era that he follows and in some cases will try to extend:
Copyright RSN