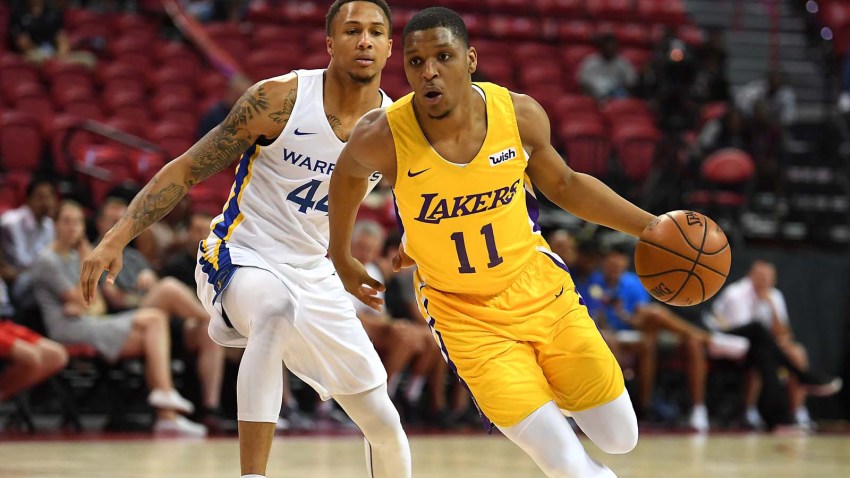 Report: Bulls agree with Zach Norvell Jr. on one-year deal originally appeared on NBC Sports Chicago
The Bulls and free agent guard Zach Norvell Jr. have agreed on a one-year deal, ESPN's Adrian Wojnarowski reported Thursday.
Norvell, a Simeon grad, is entering his second NBA season after going undrafted out of Gonzaga in 2019. He initially signed a two-way contract with the Los Angeles Lakers last July, but was waived in December. He then signed a 10-day deal with the Golden State Warriors in February, which the team declined to extend.
He appeared in just five NBA games across both stints, but played in 36 combined contests for the South Bay Lakers (29) and Santa Cruz Warriors (7), each team's respective G League affiliate, in 2019-20. Norvell averaged 14.7 points and shot 38.7 percent from 3-point range (7.8 attempts per game) across those 36 appearances.
His signing will bring the Bulls roster to 19 players entering camp -- 15 guaranteed (including Garrett Temple's agreed-upon deal, which hasn't yet been announced), two two-way players (Adam Mokoka, Devon Dotson) and Noah Vonleh, who Wojnarowski also reported Thursday has agreed to a deal with the Bulls.
The Bulls can operate with up to 20 players on their roster until Dec. 21, the day before the regular season opens, when they'll need to trim their roster down to 15 (not including two-way players).
Avenues to doing so include waiving players currently rostered or trades. If the Bulls were to waive any of their guaranteed players -- say, Cristiano Felício or Luke Kornet, whose contracts are both entering their final years -- they'd have to eat their salary for the upcoming season.
Such decisions are probably for a later day. For now, tab one roster spot as still open for the Bulls with training camps set to open in the first week of December.
Copyright RSN