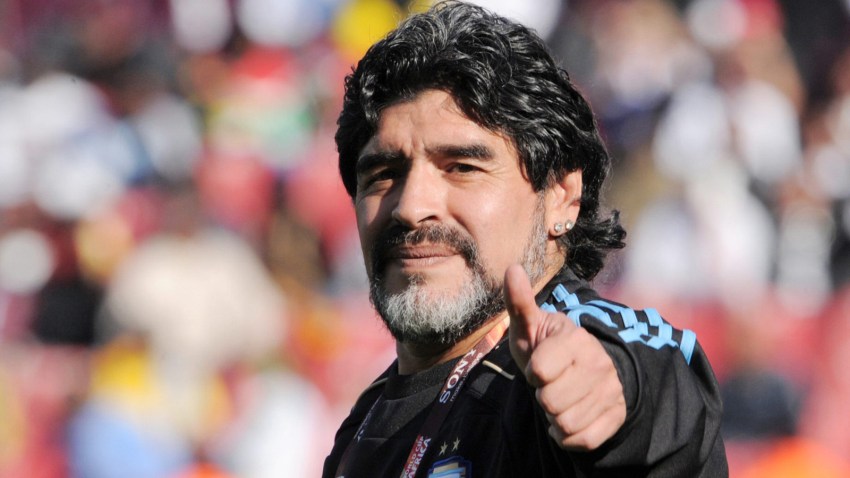 Remembering Diego Maradona, his reverence for Michael Jordan originally appeared on NBC Sports Chicago
The world recently lost a legend in Diego Maradona, who, according to multiple Wednesday morning reports, has passed away at age 60.
The Argentinian icon led his home nation to World Cup glory in 1986 and, at every stop in his decorated career, brought unrivaled imagination, dynamism and skill to the pitch. His professional playing days spanned two decades, from 1976, when he started on as a 15-year-old for Agentinos Juniors, through 1997.
Incidentally, Michael Jordan spent a similar time-span rising through and eventually dominating the basketball world, at home and abroad. Maradona harbored particular reverence for Jordan, and displayed it on multiple occasions.
"He is my idol, I would love to meet him," Maradona said of Jordan in a 2005 interview with Sin Cassette (originally published by Olé).
Maradona also once famously donned a Team USA warmup jersey bearing Jordan's name and number during a workout.
Two of a kind, each perfected their craft, enthralled spectators worldwide and forged legacies that will endure forever. Whether Maradona ever got his chance to meet Jordan is, according to Olé, a matter of myth. But from the outpouring across the sports universe, it's clear he lived a full life.
Copyright RSN