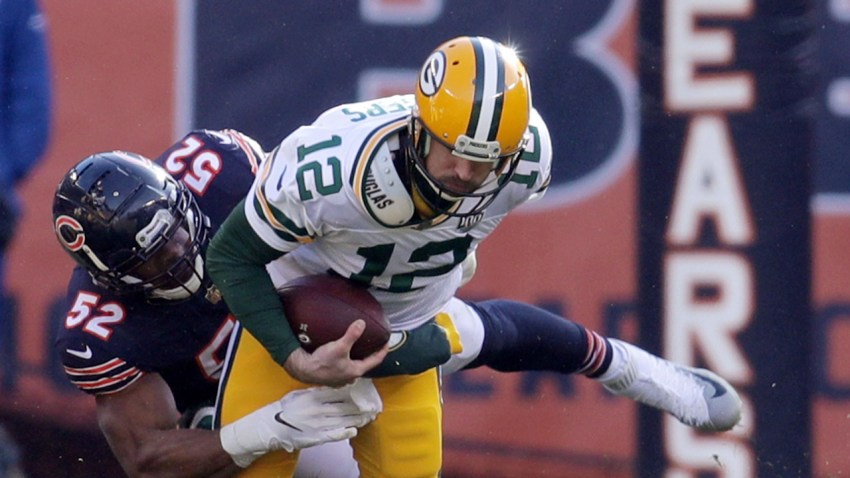 Ranking Bears' top 10 moments in rivalry vs. Packers originally appeared on NBC Sports Chicago
Do Bears fans have reasons to be thankful this holiday season?
We're guessing those reasons are limited. At least the ones that are void of sarcasm. Hey, the Bears are 'only' two games off the division lead. And four of the next six games --on paper—are winnable. Are we stretching a bit? Probably. But hey, a win Sunday night on NBC sure makes things a lot more interesting in the NFC North. A victory over the hated Packers would erase a month's worth of bad vibes and would help cap off a happy Thanksgiving weekend.
Let's take a look at some moments in the Bears-Packers rivalry that gave Windy City fans plenty to cheer, and be thankful about:
Copyright RSN