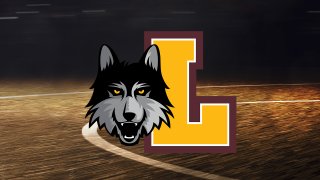 Loyola defeats Chicago rival DePaul: 3 observations originally appeared on NBC Sports Chicago
The Loyola Ramblers improved to 7-2 on their season as they triumphed over the DePaul Blue Demons 68-64 on Saturday night. Rambler fans traveled in large numbers to Wintrust Arena for one of the most anticipated matchups this season. Here are three observations from the victory:
Old friends reunited
Saturday's contest saw old friends brought back together on the court, as graduate student Lucas Williamson and senior Javon Freeman-Liberty faced off for the first time since sharing the court as teammates at Whitney Young High School. Williamson took charge throughout the game, leading the Ramblers with 15 points, along with 2 assists and 5 rebounds.
Freeman-Liberty, on the other hand, ran into foul trouble in the late stages of the game and fouled out with 7 points.
Hot start gives Ramblers momentum
The Ramblers were fueled early on by a 23-8 run to start the game. While the Blue Demons were able to take the lead at halftime, Loyola fought back in the second half, outscoring DePaul by a score of 37-27. The Ramblers were led by more than just Williamson, with multiple other scorers in double digits. Seniors Ryan Schwieger and Chris Knight contributed with 13 and 12 points respectively.
Better on the backboard
Despite their struggles, the Ramblers kept themselves in the game with their ability to hold the Blue Demons to only one shot on their possessions multiple times throughout the contest. The Ramblers out-rebounded DePaul by a total of 38-31 with 31 defensive rebounds. Leading the effort was junior Marquise Kennedy with 7, with both Schwieger and graduate student Aher Uguak with 5 of their own.
The Ramblers look to continue their winning ways as they host Roosevelt on Tuesday at 7 pm.
Copyright RSN