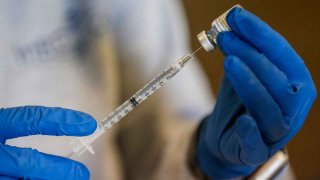 Shot dogs: Cubs incentivize vaccines during Nats series originally appeared on NBC Sports Chicago
It's not quite a shot and a beer.
But the Cubs are offering free hot dogs and drinks for those attending any of the next four games who get COVID-19 vaccinations on site at Gallagher Way.
Vaccinations are offered before and during games at the American Airlines Conference Center in the Gallagher Way building during the four-game series against the Nationals that opens Monday, with each ticket holder who takes advantage also receiving a voucher for a free hot dog and a soda or water in the ballpark.
Vaccination-site hours are extended Monday through Wednesday to 8 a.m. to 8 p.m. (Thursday: 8 a.m. to 4 p.m.).
No appointment is needed. Proof of a ticket purchase for at least one of the games in the series is required to receive the voucher (which expires Thursday).
Access the vaccination site at 1119 W. Waveland Ave.
Click here to subscribe to the Cubs Talk Podcast for free.
Copyright RSN