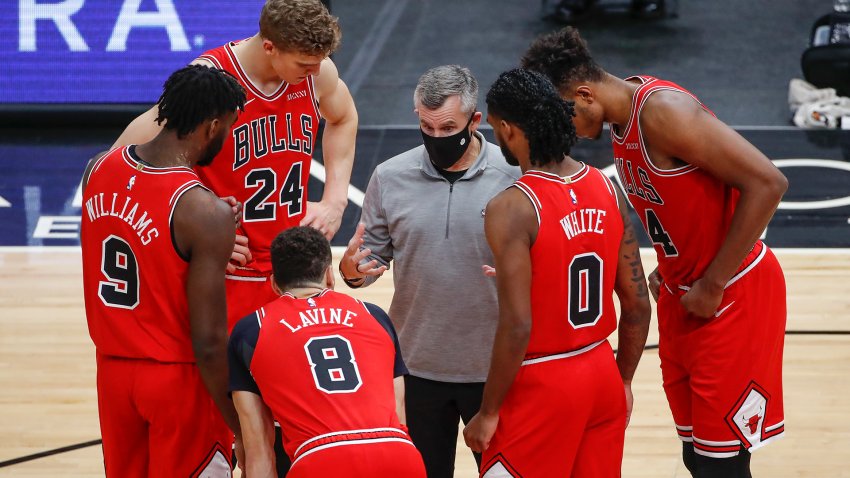 Podcast: Can Bulls push for a playoff spot? originally appeared on NBC Sports Chicago
Well Bulls fans, it's time to have that conversation. At the time of this podcast posting the Bulls currently, hold the final 8th playoff seed, can you believe it!? The Bulls talk crew of Jason Goff, Rob Schaefer, KC Johnson, and Tony Gill discuss and debate if the Bulls should get what they can for Thad Young, or should they stay pat and make a run at the playoffs? The crew also discusses just how much Zach Lavine has improved on his way to a potential All-Star selection, and they breakdown what has Billy Donovan changed on how he uses Coby White.
(4:05) - Should the Bulls trade Thad Young or try and make a strong playoff push with the current roster?
(13:12) - Can what Thad brings to the team, be replaced?
(20:00) - Zach Lavine has dominated in February
(26:15) - How are Bulls fans feeling about the Bulls being in the 8th spot in the playoffs?
(39:36) - K.C. Johnson "This feels like a playoff team to me"
(47:49) - Coby White breakdown, Billy Donovan has changed the way they are using Coby
(52:30) - Joel Embiid aka the Big Haagan-Dazs for MVP so says Tony Gill
Listen here or via the embedded player below:
Bulls Talk Podcast
Subscribe:
Copyright RSN