You asked for it, and you got it.
NBC 5 offers its viewers a chance to choose a high school football "game of the week."

That's right, all season long we'll be heading to one select high school to capture their school spirit.
RULES: VOTING ENDS WEDNESDAY AT NOON!
Every week, NBC 5 News Today will place a poll on our Facebook page beginning on Monday morning.
Comments on our NBC 5 News Today Facebook wall do not count, we only track votes on our Facebook poll.
Fans will only be able to vote for one of the three nominated schools. Write in votes do not count.
The poll will close every Wednesday at noon.
Vote here: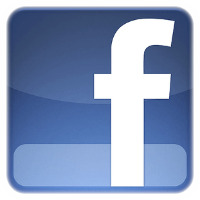 Be sure to watch NBC 5 News Today on Thursday to see where we will head that week.
Bring the kids and wake the neighbors as the NBC 5 crew will be live on location ready to find the students and fans with the most school spirit and community pride. Tune in to see highlights of the game on Sports Sunday, and look for a special road edition of the Morning Show's Dance Friday.
It's a great reason to chat about high school football!
Our live broadcast from the school begins at 5:45 a.m. and and ends at 7 a.m. with our Dance Friday segment! Bring your signs and get ready to cheer!
Finally, look for the IHSA Football Championships live from Champaign, on NBC Chicago Nonstop (Comcast 341, RCN 50) Thanksgiving weekend!