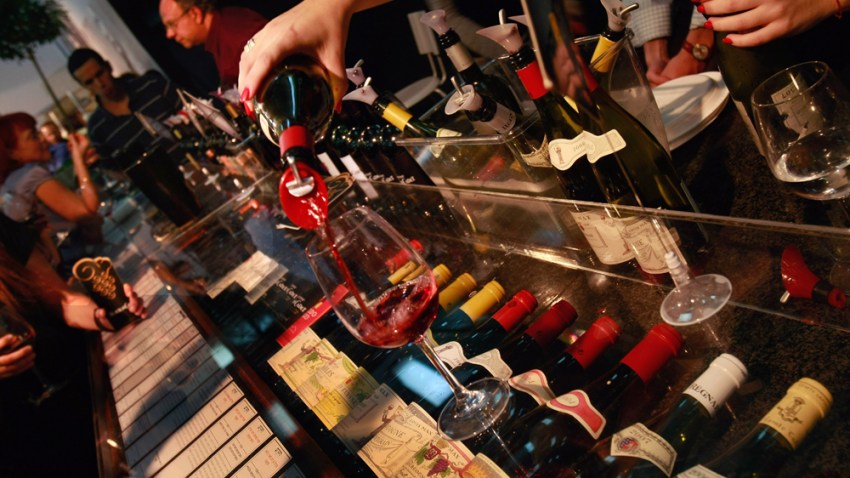 For 30 years, David Stern has led the way in growing the NBA, and the game of professional basketball, into what it is today. However, Friday, Jan. 31 marks his last day as commissioner as he passes the baton to Adam Silver who will officially assume the title on Saturday.
Stern's legacy is that of one of the greatest commissioners in professional sports history. When he took over the NBA in 1984, the league was wholly unpopular and in a bad place financially.
Back then, the NBA's annual revenue was just $165 million, the average player salary was $290,000, the league's national TV deal was worth $28.5 million, merchandise sales were at $35 million and only two foreign countries aired games from the league's 23 teams.
Today, under Stern's watch, the annual revenue has skyrocketed to $5.5 billion, the average player salary has ballooned to $5.7 million, the annual television revenue is worth $937 million, merchandise sales are at $3 billion, and there are now 215 countries that televise games from the NBA's 30 teams.
"What he has managed to do with this game is inarguable; it's indisputable," Kobe Bryant told CBSSports.com. "He made the game reach a kid halfway across the world in Italy at six-years-old, seven-years-old, and had a profound impact on me. So I grew up under that. So you look at the game and what the Dream Team did for the game going forward – Pau Gasol, Dirk Nowitzki, Marc Gasol, Manu Ginobili. It's off the charts, man."
"When he first came in, there was still some racial tension," Bryant continued. "Drugs were running rampant in the league. And he managed to take that and make the game appealing for everybody. You had Larry Bird coming into the league and Magic Johnson coming into the league, and still you had to be able to package that and make it reach the masses and communicate that in a way that reaches the masses -- and then, figure out how to make it profitable."
And make it profitable, he did.
But despite his success, David Stern hasn't always been popular. He had a reputation for being a bully, he ushered in an age limit, restricting high-school players – like Kobe Bryant was when he came into the NBA in 1996 – from making the jump to professional basketball after graduation, and he oversaw two lockouts, the last of which threatened to cancel an entire season.
But through it all, Stern was a visionary who took the NBA to heights unimaginable just 30 years ago and his legacy is one that will live on forever.