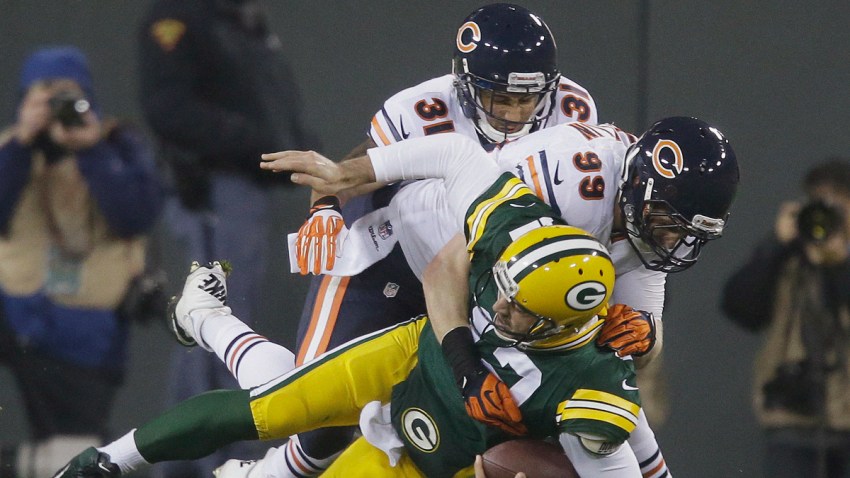 Injuries have become a fact of life for the Chicago Bears this season, but one injury that took the team by surprise last week appears to still be lingering.
The "lucky player" this week is defensive end Shea McClellin, who had an outstanding game against the Green Bay Packers two weeks ago, but then was forced to sit out last week's loss to the Detroit Lions with a hamstring injury he sustained during practice. Yesterday, McClellin didn't participate in practice, and on Thursday, it appears that he sat out once again:
Bears DE Shea McClellin (hamstring) stood off to the side during positional drills when practice was open to media. — Rich Campbell (@Rich_Campbell) November 14, 2013
Even though McClellin hasn't been the most dazzling player on the Bears' defense this season, not having him against the Baltimore Ravens on Sunday would be a big loss for the Bears. Joe Flacco has already been sacked 30 times this season, and with a lackluster Ravens rushing attack to face, McClellin could have had a field day against this team.
As it stands now, David Bass will likely get the nod at defensive tackle again, and he will once again team up with Julius Peppers to try to get some pressure on Flacco and company. That ability to get pressure on the quarterback will be especially crucial because of the loss of Charles Tillman to a triceps injury, as Zack Bowman and Tim Jennings try to keep the Ravens' receivers in check.