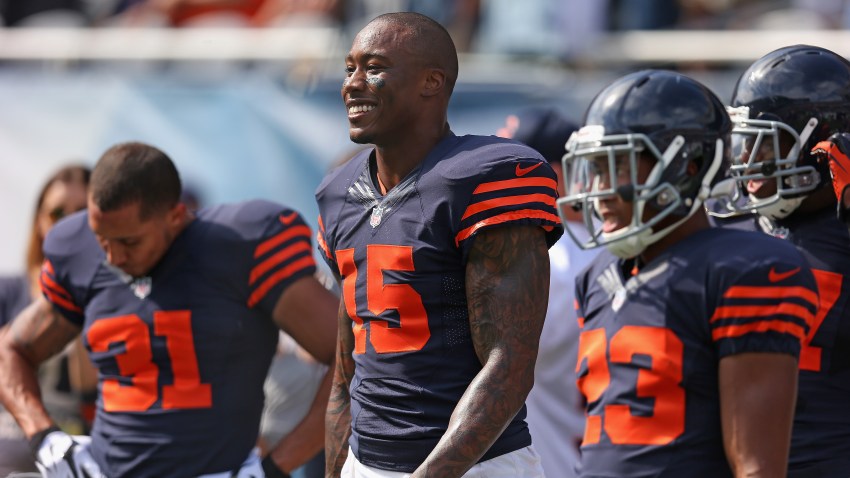 The Chicago Bears have one of the most loyal fanbases in the NFL, and that loyalty has come in handy this week according to new jersey sales numbers.
According to Dick's Sporting Goods, the Bears sold more jerseys last week than any other team in the NFL, with four players finishing in the Top 20 spots on the list of highest-selling shirts. Wide receiver Brandon Marshall's #15 jersey sold more than any other, with quarterback Jay Cutler also finishing in the Top 10 by nailing down the number seeven spot.
Running back Matt Forte finished in 11th place, and wide receiver Alshon Jeffery finished in 18th on the weekly list.
Another reason the Bears ranked so highly on the list this week was because of the surge in sales for defensive end Jared Allen's #69 jersey. He jumped all the way to ninth place on the top defensive jerseys sold, moving up 48 spots in a single week.
The Bears have sold the second-most jerseys in the NFL during the first four weeks of the season, with the Johnny Manziel-led Cleveland Browns ranking as the best-selling jersey in the league. Manziel not only leads all NFL rookies in sales, but he's the top player overall so far this season, besting Denver Broncos quarterback Peyton Manning on the list.