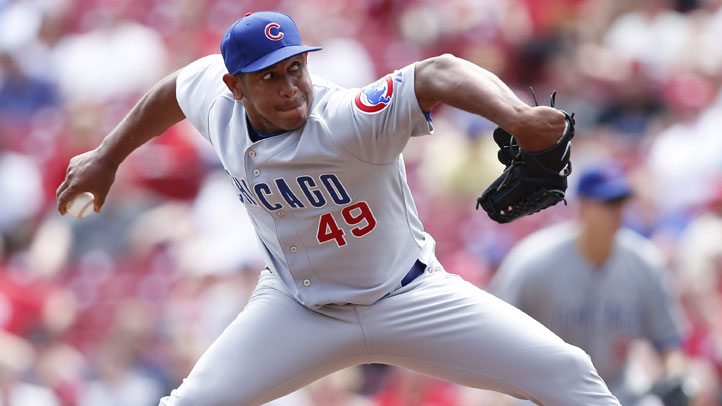 After Saturday night's meltdown against the Braves, Carlos Marmol is reportedly out as the Cubs closer.
Cubs manager Dale Sveum said Sunday morning that Kyuji Fujikawa, the former Japanese All-Star who took over in the eighth inning of Saturday's game, will take over the roll as closer, despite giving up three runs in the eighth inning and leaving little breathing room for Marmol, according to the Chicago Sun-Times.
Marmol gave up two home runs in the ninth-inning giving up the Cubs lead over the Braves and putting them into losing status.
Marmol has struggled so far this season, needing to be bailed out by Fujikawa last week against the Pirates and, after last night, his closing career could be done for good.
Last month, reports surfaced that the Cubs were talking about trading Marmol before the season's opening day.
Marmol, who will make close to $10 million this season, the final year of his contract, could now be out as soon as Sunday afternoon's game, the Sun-Times reported.