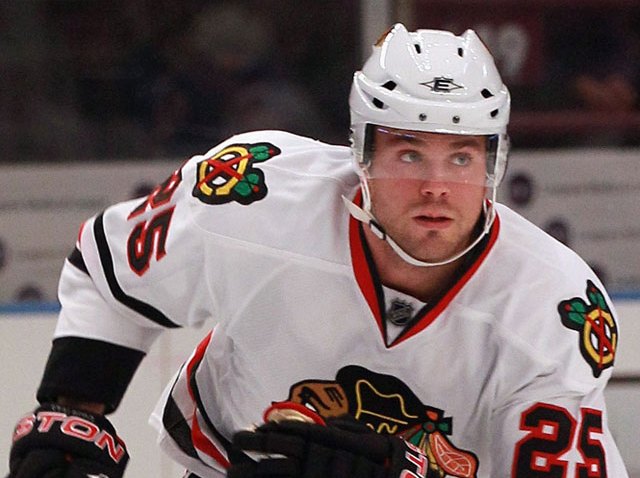 Some players just dazzle you with their toolbox. Wow, that sounded weird. Probably should get to what I mean by that before the rumors start flying. But you look at the physical gifts of a player (not getting any better), and you just think, "If they ever figure this out, they will be scary." And then it doesn't work, and you fear that the team will give up on him and then he'll put it all together somewhere else, and you'll spend some sleepless nights muttering under your breath about "showing more patience". That's where we find ourselves with Viktor Stalberg.
Positives: As mentioned, the physical gifts. The big frame with simply lightning speed and some scoring instincts. There's a 25-goal scorer inside Vik, if not more, waiting to get out. You can see it without looking all that hard. As for what he actually produced, Stalberg found a home on the 4th line from the middle of the year on, where the lesser lights of opponents couldn't deal with his speed. Early in the year he did play himself onto the top line. His scoring touch did end two shootouts, which were two valuable points where every single one was needed. Towards the end of the year did try and assert himself more physically, and did try, at times, to be a presence in front of the net more.
Negatives: Sadly, this weapon that should be of mass destruction usually settled for mild irritant. Vik rarely played to his 6-4 frame, and was knocked around too easily. Wasn't always willing to engage in physical battles either. When he did get looks on the Top 6 forwards, he didn't produce. When he got power play chances, was generally a waste of time. His blazing speed didn't matter as much as it was in all directions and he couldn't always do something when he got there. For a guy with this much going for him, a 4th line role just seems so short of what he should be capable of.
Contract Status: Restricted Free Agent
Keep Him or Ship Him: For Stalberg fans, of which I am one, his affordability comes into play on the good side. Stalberg is only due a qualifying offer of 735k, and it's hard to imagine he's going to get an offer of much more somewhere else. And that's even more so when you consider he's restricted, and it would take an offer of over $2 million for the Hawks to choke. That's not coming. And there's too much good here to give up on after one season. If nothing else, Stalberg and Ben Smith could be an unholy alliance on the 4th line next year if upgrades are made elsewhere. And with that speed, size, and nose for the net, the light is going to go on at some point, and you want to reap those rewards. Stalberg is only 25, and has lots of room to grow if he's willing to engage physically a little more and be stronger. The Hawks should find out.