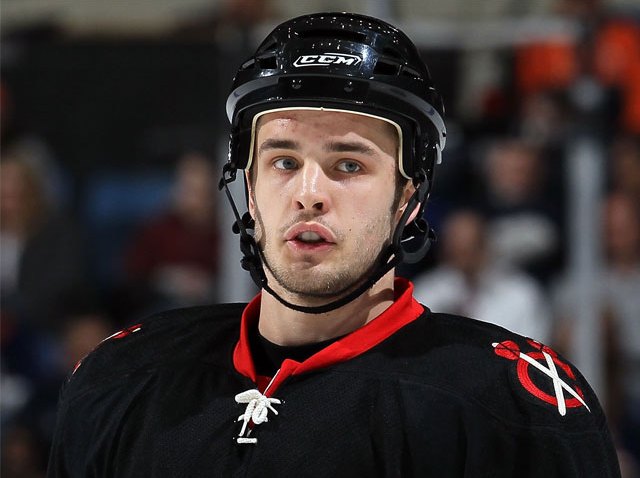 How's that Paula Abdul song go? "Two steps forward, and two steps back"? That's kind of how it feels with Hammer these days. After showing poise, toughness, and a brain in his first full season, Hammer lost all of it this year.
And now his future in Chicago should be in serious question. It's hard to figure out what the truth is with only two years of polar opposite to study. Chances are the truth is in the middle. And it's Stan Bowman's job to figure out if that middle is worth $3.5 million per year.
Positives: Well, there's the +13 in the end, but considering he was -10 in the first month while Campbell was out, how much of that is attributed to his return to the lineup? Hammer blocked his fair share of shots as well. But other than that? Not much. He took a turn with Seabrook as the shutdown pairing for the Hawks while Keith was at the zoo, but that didn't work that much. And....I'll get back to you.
Negatives: Far more of these. In his first full season, Hammer constantly displayed a willingness to take a hit in his own zone to make the right play. It led to him getting crushed a lot, but it also consistently sent the Hawks the other way. For some reason, that went away this year. Instead of holding on for that extra moment to pick the right pass, Hammer just fired the puck in any direction that it would go so he could avoid a check. This led to frequent turnovers in the neutral zone with the opposition steaming like the Visigoths toward the Hawks net with Hammer out of position. No better example than the last game of the regular season, when Hammer again resorted to a weak clearing attempt that Todd Bertuzzi picked off, probably while laughing, and set up the killer fourth Wings goal. Hammer also never provided the physical side of his game that we've been promised for three years. He's not Niklas Kronwall -- who as overrated as he is will still light someone up from time to time --, though his positional sense is better. And the woeful Hawks penalty kill leads to some blame falling on the Swedish shoulders of Hammer as his many failed clearances helped pour pucks into the twine behind him. Hammer also didn't take a step forward offensively, though that's not his game, but his ability to find a shooting lane and get it through would suggest he's got more to give on that side.
Contract Status: Signed for four more years at a cap hit of $3.5 million per.
Keep Him or Ship Him: This is Bowman's first tough decision. This is a player brought through the Hawks system who was a big part of why they won last spring. But Hammer took enough of a step back that his contract -- one which Stan was kind of forced into -- can't be justified. Someone to play centerfield for Brian Campbell can be found at a cheaper price. Losing that hit will give Stan more flexibility this summer. Dylan Olsen is in the pipeline anyway, and they're pretty high on him. A stay-at-home d-man is easily found elsewhere, and though they may not have the upside that Hammer may indeed have, the fact that we don't know if he'll get there and those skills are easily replaced should punch Hammer's ticket out of town. If possible.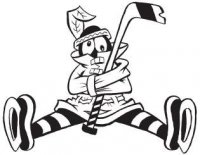 Sam Fels is the proprietor of The Committed Indian, an unofficial program for the Blackhawks. You may have seen him hocking the magazine outside the United Center at Gate 3. The program is also available for purchase online. Fels is a lifelong 'Hawks fan and he also writes for Second City Hockey .