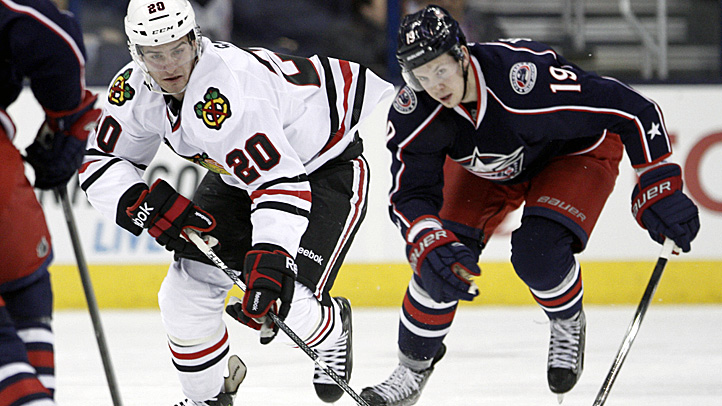 With less than a week to go before the start of the 2013-14 NHL season, Madhouse Enforcer will be previewing the upcoming campaign with a series of articles predicting how the season will shake out.
Today, we are discussing the Eastern Conference, and in this article we will focus on the newly formed Metropolitan Division. Playoff teams arein italics.
1. Pittsburgh Penguins
The Penguins are a team that seems to pop up on everybody's radar every year over the past half decade or so, and with guys like Sidney Crosby and Evgeni Malkin patrolling the ice, why wouldn't they?
The Pens will score plenty of goals this season, but whether or not they can be considered a legitimate Stanley Cup contender will be answered by how good their sometimes abysmal defense can be.
2. New York Rangers
The Rangers are going to be a different team this year. Whereas former boss John Tortorella encouraged his players to be nasty and physical, new head coach Alain Vigneault will hope to spark some of the team's offensive weapons to bigger and better things.
Whether or not that strategy will work with this team remains to be seen, but with a guy like Henrik Lundqvist in net, there aren't a lot of holes on the club.
3. New York Islanders
The Isles may have stunned some observers with their quality play and playoff berth last season, but they won't be able to sneak up on anybody this year.
Nonetheless, the continued maturation of players like John Tavares, Michael Grabner, and Kyle Okposo has to have Isles fans giggling with delight, and with the emergence of Matt Moulson and Travis Hamonic, this team could be poised to turn heads once again.
4. Columbus Blue Jackets
The Jackets are another team that seemingly came out of nowhere last year, going from afterthought to within a whisper of a playoff berth with a late season run.
New GM Jarmo Kekalainen has made some big moves in his short tenure with the team, including trading for winger Marian Gaborik and signing Nathan Horton to a free agency deal this summer.
With a great mix of veteran talent and youthful exuberance, the Jackets could very well make the playoffs this year and make some noise once they reach the postseason, but they will only go as far as goaltender Sergei Bobrovsky will take them.
5. Washington Capitals
The Caps may have impressed some folks with how well they rebounded after a horrendous start to the season in 2013, but the party came to a screeching halt when they let go of several players, including Mike Riberio, and were unable to attract any new talent ear;y in free agency.
They did manage to grab Mikhail Grabovski late, who will definitely help fill a second or third line center role on the team, but will his presence be enough to keep the Caps from slipping too far in a division much tougher than their old one?
6. Philadelphia Flyers
The Flyers may have made some of the biggest splashes of the offseason this year, landing Vincent LeCavalier, Mark Streit, and Ray Emery on the free agent market, but there are still some massive question marks on the team.
For starters, what will they do if any of their signings don't work out? After all, all of their signings come with either an injury history or just plain old age, and they have zero cap space to do anything else. Also, can Emery and Steve Mason make up a goaltending duo that will have more success than Ilya Bryzgalov did behind a porous defense? The answers to these questions are an unknown at this point, so we bumped them just outside of the playoff race as a result.
7. Carolina Hurricanes
The Canes tried to make some big time noise last offseason when they added Jordan Staal and Alex Semin to their roster, but the moves did not pay off as the Canes crashed and burned down the stretch.
With precious little new blood in the fold this year, it seems appropriate to question whether Kirk Muller has what it takes to bring this team back from obscurity in a ridiculously tough division.
8. New Jersey Devils
When a team loses players like David Clarkson and Henrik Tallinder, it's not a good thing, but when their best player retires, like Ilya Kovalchuk did surprisingly over the summer, then the team is virtually dead on arrival, and that's where the Devils are right now.
Fortunately for them, they are moving in the right direction, bringing Cory Schneider in as the heir apparent to Martin Brodeur's crease, but there is still plenty of work to be done as the Devils try to recover from Kovalchuk's shocking departure.