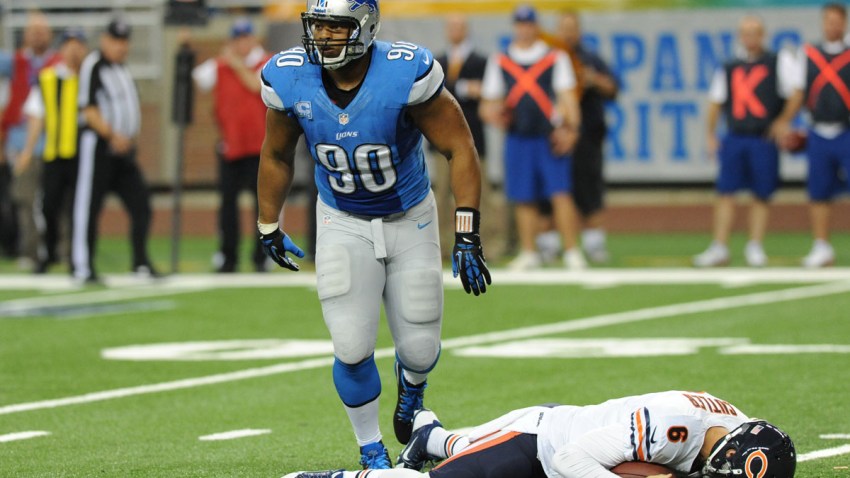 The Detroit Lions may have just defeated the Chicago Bears by a 40-34 margin on Sunday, but there's at least one person involved in the rivalry that isn't done talking smack yet.
That person is Lions vice chairman Bill Ford Jr., who had some rather choice words for the Monsters of the Midway during a charity dinner honoring injured Detroit wide receiver Nate Burleson.

Here's what he had to say:
"It was really alive, and it was alive when we played those same bunch of thugs on Monday night, you know, last year. When this place gets going, it's electric. We do have wonderful fans, our fans are amazing. We would love to take it back and bring home a winner. I love the way this team is playing right now."
After the event, Ford refused to talk to reporters, but a Lions spokesman did say that Ford Jr. was "joking" in his rebuke of the Bears.
We could go into a long retort to Ford Jr.'s comments about the Bears, and point out the irony in using the term "thugs" to describe another team when the Lions employ arguably the dirtiest player in the league in Ndamukong Suh, who has been fined and suspended multiple times for his tactics during his NFL career. We could also point out the inherent silliness of Ford Jr.'s confident talk after his team won for only the second time in 11 games against the Bears.
Instead, we will leave the floor to you, Bears fans. What do you think of Mr. Ford's comments regarding the Bears? And do you think this will intensify the rivalry when the two teams meet again on November 10th at Soldier Field?