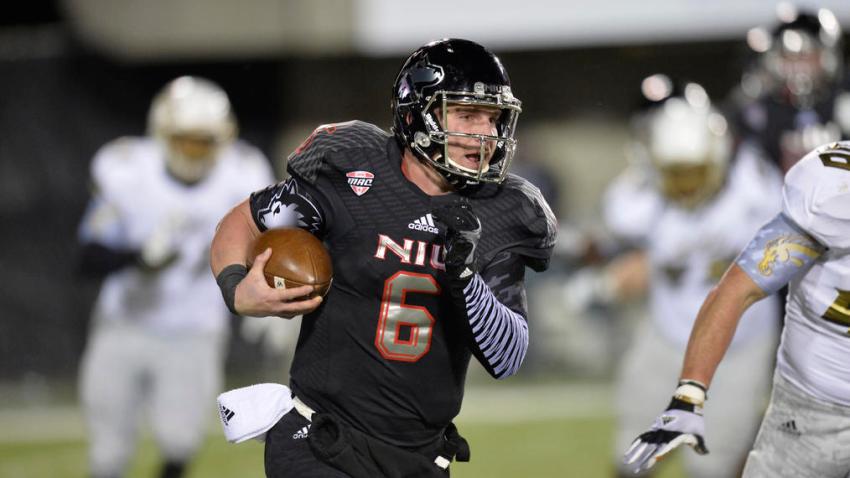 The Chicago Bears may have wrapped up the NFL Draft with a bevy of new players, highlighted by first round pick Kyle Fuller, but they weren't done shaping their roster just yet as they added a few more players in the free agency window immediately following the draft.
Arguably the highest profile name on that list is Jordan Lynch, who was the quarterback of a Northern Illinois team that has arguably been the top collegiate team in the state under his leadership. Lynch will report to training camp in July as a running back, but his versatility as a runner and with his arm could prove to be a godsend for Marc Trestman, who is known for getting really creative with his formations (think Alshon Jeffery on the end-around as an example).
The Bears also added another piece on the defensive line, with reports indicating that the team had inked Louisville defensive tackle Brandon Dunn to a contract. Dunn had a decent season for the Cardinals, with his best game of the season coming in the team's season finale against Cincinnati. In that game, Dunn had nine tackles as Louisville knocked off the Bearcats 31-24 in overtime.
According to Brad Biggs of the Chicago Tribune, the Bears are also going to sign linebacker Tana Patrick to a contract. At 6-foot-3 and 238 pounds, he is a bigger guy to put over the middle of the field, but he will likely be fighting an uphill battle to make a roster that is full of talent at the linebacker position.
Out of this group, the biggest star is obviously Lynch, and rightfully so. He had a stellar career with the Huskies, and he provides a great weapon for Trestman to potentially utilize if he can make the 53-man roster coming out of training camp. Biggs and others reported that Lynch picked the Bears over the Green Bay Packers when deciding where to sign after he wasn't drafted in any of the four rounds Saturday, and it will be interesting to see if the Bears can use him as a weapon to taunt their rivals to the north in the coming years.