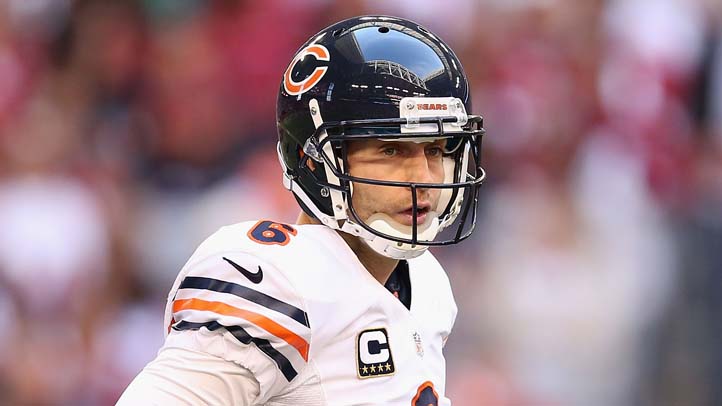 During his introductory press conference, Bears coach Marc Trestman said that the relationship between a coach and quarterback is one of the most important marriages in sports.

It turns out Jay Cutler had a hand in picking his betrothed.
Bears General Manager Phil Emery sought Cutler out to get a different opinion on the potential coach. Emery was looking for a specific contribution from Cutler. He wanted to know what Cutler thought of each coaching candidate's communication, poise, the ability to talk about systems of offense, defense and special teams, and leadership.
Cutler met with Trestman, Bruce Arians and Darrell Bevell and reported back as asked.
"I talked to all three of them. Phil asked me to. He wanted a player's perspective," Cutler said on ESPN Chicago 1000. "I don't think there was anything I told him that had a bearing on who (Emery selected). He just wanted to get as much information as possible, and I think he did the process right. He did a great job of going through the process talking to a lot of guys."
While Cutler gave his input, he didn't rank or grade each man. Emery was looking for data, and Cutler helped him get it. However, it does say a lot about what the Bears brass thinks of Cutler to include him in the process.
Copyright FREEL - NBC Local Media