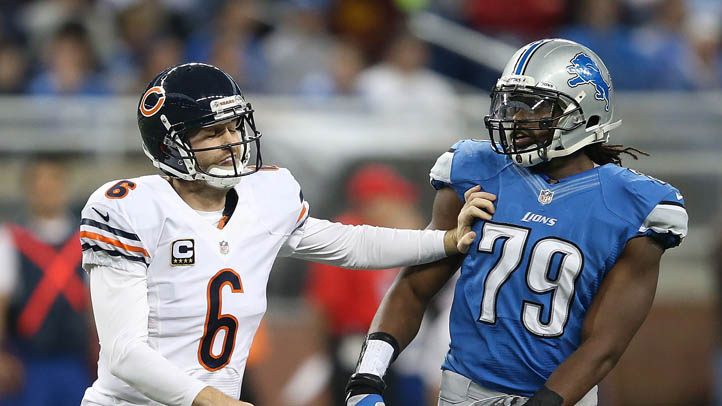 Jay Cutler's struggle with diabetes has been a huge part of his growth a quarterback in the NFL. He was diagnosed with Type 1 diabetes when he was 25. Once he learned to handle the disease, Cutler's play improved.

Now, he's trying to help children with the same condition.
Though his foundation, Cutler donated $15,000 to Camp Carson in Indiana, near where he grew up. It will allow 40 diabetic children to attend the camp for a week.
"Having Type 1 diabetes myself, it is important to me that my foundation is able to directly help children that have Type 1 and allow them to have the same summer camp experience as their friends," Cutler told the Bears' website.
Cutler had to change his lifestyle in dealing with the disease, and leaned on a coach who also happened to be diabetic.
"Jimmy [Kiser, his quarterback coach at Vanderbilt] was a type 1 diabetic," Cutler said to Diabetes Health magazine, "and there were times when he would start talking off the wall stuff, and it wasn't going anywhere, and all of us on the team knew it was time to bring Jimmy a Coke. He told me to wait 30 minutes after injecting insulin and see what's happening, because everybody's body is going to react differently."
Because Cutler was diagnosed so late in life, he had to scramble to find fellow diabetics. The camp will give diabetic children a chance to build a support network with children like them.
If you would like to help Cutler help children with Type 1 diabetes and/or get a leg up on spotting him and fiancee Kristin Cavalleri, check out the promotion they're doing with Gilt City.

CavCut's favorite businesses in Chicago are offering deals, and part of the proceeds are going to Cutler's Foundation.
Copyright FREEL - NBC Local Media