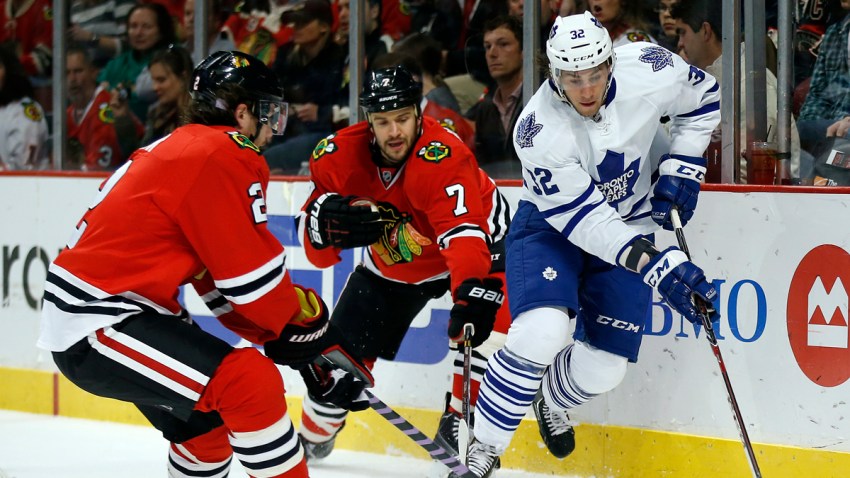 With a couple of big games looming over the next few days, the Chicago Blackhawks were a bit shorthanded at practice on Thursday morning with both Marian Hossa and Brent Seabrook missing from the lineup.
Fortunately for the Blackhawks, the absences didn't seem to be of any big concern:
Maintenance day for Marian Hossa. Brent Seabrook is sick. Q expects both to play vs. #NHLDucks. #Blackhawks — Mark Lazerus (@MarkLazerus) January 16, 2014
Hossa has been playing some really good hockey lately, with two goals and two assists in his last three games for the Hawks. He also played 21:35 of ice time on Tuesday night, his second highest total of the season (he played 22:37 against the Vancouver Canucks on December 20th), so it makes sense that Joel Quenneville would want to give him a rest with a couple of tough games coming up against the Anaheim Ducks and Boston Bruins over the weekend.
As for Seabrook, he too has been playing well in recent weeks, picking up a goal against the Edmonton Oilers on Sunday. His absence is probably a savvy move by the Hawks, considering that the Toronto Maple Leafs have been ravaged by the flu this week and are having several players missing time. Keeping Seabrook away from the rest of the guys should prevent that from becoming a Hawks' issue as well.
Quenneville also announced that Corey Crawford would get another start against the Ducks on Friday night. He has seen some success against the Ducks in his career, with a 2.22 GAA and a .914 save percentage, but in recent weeks he has been having a tough time in net, going 0-3-4 in his last eight appearances.
The issue has been more with goal support (the Hawks have scored two goals or less in Crawford's last five appearances) than with Crawford himself, who has given up 2.8 goals per game over his last five starts.