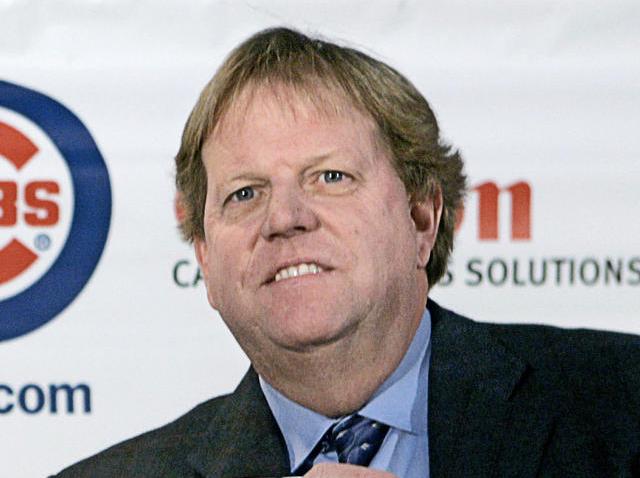 If Milton Bradley is a mad dog that keeps biting people, Jim Hendry is the owner who cluelessly let him off the leash, and now, post-bite, has decided it's time to beat the dog.

If you know a dog is going to bite, and you let him off the leash anyway, and then you decide you don't like the outcome ... that's the owner's fault. In other words, Jim Hendry's may be more at fault for the Bradley mess than Bradley himself.
But too few people are discussing Hendry's role in this passion play.

That analogy isn't perfect, of course. Milton Bradley chose to come to Chicago. He's a grown man, and he should be able to control himself. But when Hendry traded Mark DeRosa away and signed Bradley to be his everyday left fielder, he made a bet on an aging player whose best year, 2008, was primarily a DH year; who carries with him a history of injuries and malcontent. Hendry really thought it'd be a good idea to plop this guy down in Wrigley? And now that it hasn't worked out, he's the one who gets to grandstand? Please.

That's exactly what this is. Now that the Cubs are out of playoff contention, Hendry can act like he's outraged -- simply outraged! -- that Milton Bradley would dare insult the Cubs. He can suspend Bradley for an inordinate amount of time (two weeks is a long suspension, given that Bradley's crime here was merely saying something dumb to a reporter). And he can do his best to deflect the fact that he signed Bradley in the first place. He signed Alfonso Soriano. He presides over an organization with very little in its minor league reserves. That's all Jim Hendry, and no two-week blabberfest between him and a disgruntled player should obfuscate that.

You want a scapegoat? Don't pick on Milton Bradley. Milton, as they say, is merely being Milton. That's all he's been all year. (In the meantime, he's been sneakily productive, his OBP a major help on a team with a few OBP sinkholes in its lineup.)

The real focus of the blame should be Jim Hendry. He built this team. He signed Bradley. And he's the one acting like a petulant baby in its last few hours. If you want to blame Bradley for his mouth, blame him too. But don't confuse that with blame for the season. That's all Jim Hendry, folks.

Eamonn Brennan is a Chicago-based writer, editor and blogger. You can also read him at Yahoo! Sports, Mouthpiece Sports Blog, and Inside The Hall, or at his personal site, eamonnbrennan.com. Follow him on Twitter.
Copyright FREEL - NBC Local Media