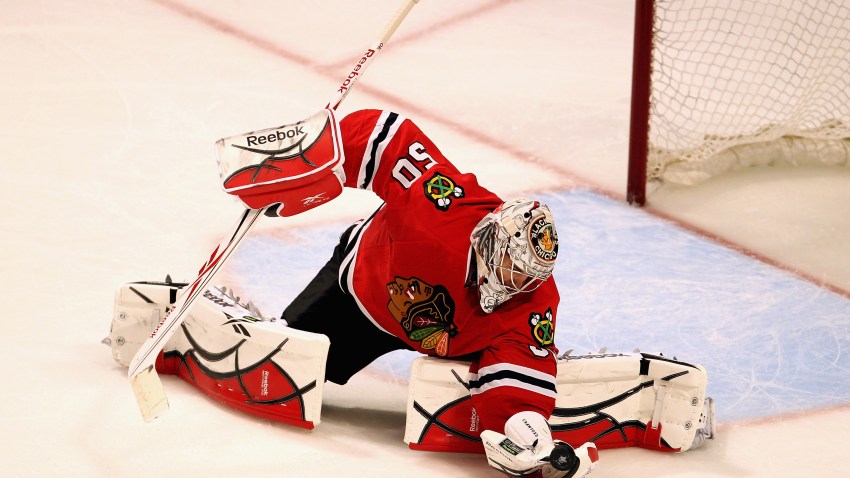 My friend and Blackhawks blogging compatriot Chris Block at The Third Man In turned up this quote from the Calgary Sun about contract negotiations with Corey Crawford.
"The Chicago Blackhawks have identified rookie goalie Corey Crawford as their top priority to re-sign past next season, and Crawford is amenable to it. His agent, Gilles Lupien, said they spoke three weeks ago and agreed they'll hammer out a deal face-to-face at the draft where he'll table three possible deals ranging from two to four years in length."
As Block goes on to say in his piece, the lack of urgency from the Hawks kind of defies explanation. What could be going on these six weeks that would keep you from talking to Crawford's agent? There's a roster freeze during the playoffs, so while Stan Bowman can make calls and set up parameters for possible trades, he can't make them. Does this draft require six weeks of intense scouting? If Crawford is priority one, why isn't he being treated like that?
It is a little different than last year. There's not nearly as much on Bowman's plate this time around, but more time to do it with. Last year's Cup win took place on June 9th. After the parade and all that, Stan had barely two weeks before the NHL draft where moves needed to be made. Before he could get to negotiating with Niklas Hjalmarsson and Antti Niemi and the others, he had to clear some space first. You can't just re-sign players and pile on to the following years' cap and take care of it later due to "tagging" rules. You're only allowed to be so much over the following years' caps. Sure, Hjalmarsson and Ladd could have been locked in midseason if they were willing to be affordable. But once the season got to crunch time, say March, it's not a good time to be negotiating deals.
So the window that Stan had was so much tighter last summer. And while he was finagling with Niemi, Hjalmarsson got an offer sheet that blew everything up. It is conceivable that Stan simply didn't have enough time to juggle all the balls of the trades and signings successfully. I'll give him that much.
But that's not the case here.
The Hawks have cap space. In the offseason, you can exceed the cap by 10% until next season starts. There aren't parts that have to be jettisoned simply for cap reasons before he can even consider contract negotiations. He can get to those now. Even if the signings can't be announced, the terms can be set. He can go into July 1st knowing exactly what he has to work with.
But instead of doing that now, he's waiting until the draft, a mere week before free agency begins. The one piece (Crawford) that will help determine what is done with the others (Frolik, Campoli, Stalberg, etc.) is being left to dangle. Stan appears to be shortening his window again, and it needn't be that way.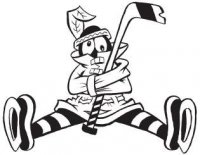 Sam Fels is the proprietor of The Committed Indian, an unofficial program for the Blackhawks. You may have seen him hocking the magazine outside the United Center at Gate 3. The program is also available for purchase online. Fels is a lifelong 'Hawks fan and he also writes for Second City Hockey .