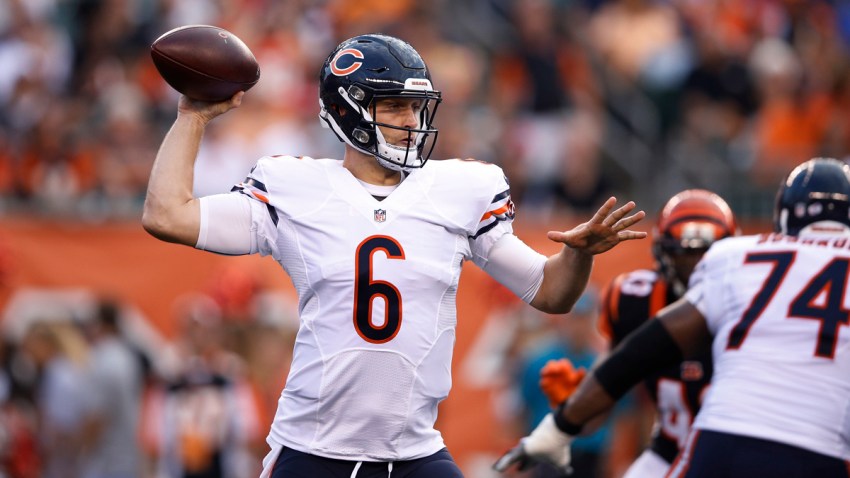 After every Chicago Bears game, we break down our thoughts on what we saw and what it could mean for the team's future in our Grizzly Details recap.
— Saying this is hardly going out on a limb, but the Bears are in big trouble at the nose tackle spot. Losing Jeremiah Ratliff for three weeks due to suspension was already bad enough, but if his ankle injury forces him to miss more time than that, the team is going to have to hope that Eddie Goldman recovers quickly from the concussion that knocked him out of Saturday's game.
If Goldman can't get back on the field in short order, then the Bears have some serious decisions to make. The most likely scenario seems to be putting Will Sutton at the spot, and although he played well for the Bears on Saturday night, it's impossible to tell whether or not he's going to be able to withstand the pressure of regular season reps.
Needless to say, the Bears had better hope that they get some good news on the injury front.
— Jermon Bushrod's continuing struggles bring another question back into the forefront: What are the Bears' future plans at left tackle, and will they be accelerated if Bushrod continues to falter?
To answer the latter question first, the answer would likely be a soft no, with the caveat that a guy like Michael Ola or Charles Leno Jr. could play left tackle this season if necessary. As for the former question, putting Kyle Long at left tackle and shifting either Hroniss Grasu or Will Montgomery to right guard is probably the best option in the future, but letting Long go through OTA's and training camp at the position is far preferable to just throwing him out there now.
— We don't know yet how serious Senorise Perry's leg injury is following the Bears' loss, but the ailment could end up opening a door for Ka'Deem Carey if it's something that will force Perry to miss time.
The Bears aren't likely going to keep five running backs on the roster, especially with how thin they currently are at wide receiver and on the defensive line, so it is imperative that a player be able to contribute both out of the backfield and on special teams. Perry can, but can Carey? The answer is unclear at this point, but if you want a guy who is at the tipping point of making the roster or getting cut, keep an eye on Carey next week.
— The Ify Umodu celebration after his punt block and touchdown last night was a really fun moment. Too many times it feels like players have their celebrations planned out and choreographed, but with Umodu, his yoga pose and sheer exhilaration after scoring the touchdown were welcome surprises.
— Jimmy Clausen was forced to leave Saturday's game early after getting his clock cleaned by Cincinnati linebacker P.J. Dawson, but did the officials make the right call in not whistling the linebacker for roughing the passer?
In our eyes, the right call was made. Officials are making it a point to protect quarterbacks in today's NFL, but with how late Clausen started his slide and with how Dawson tried his best to avoid the quarterback's head, we feel that the officials were justified in leaving the flags in their pockets.