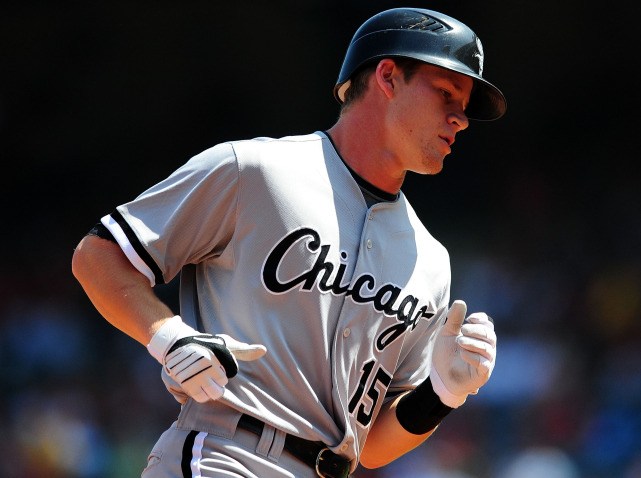 Yesterday, White Sox third baseman Gordon Beckham was awarded a special honor. He was named the Sporting News AL Rookie of the Year.

We'd be even more excited about this award were it not for its sheer inevitability. Of course Gordon Beckham won. He was easily the AL's best rookie. What's good news for White Sox fans is that Beckham still has nowhere to go but up.

After all, it's not very often that teams call up 22-year-olds. When they do, things don't usually go all that well. Most prospects blossom a little bit later, and most don't really become productive pro players until after that. But Beckham spent very little time in the minors; he proved he didn't need to.
When he got to the big leagues, he turned an early slump into some of the most consistent hitting on the South Side this season. In 103 games, he hit .270 with 14 home runs and 63 runs batted in.

When you consider that most players' primes don't come until the ages of 27-31, usually, not to mention all the productive years before and after, the White Sox should be plenty excited. Gordon Beckham is going to be good for quite a while.

Yet another good sign is that Beckham will focus on hitting for more power this offseason. U.S. Cellular Field has short fences, and successful White Sox teams are teams that can hit for power. If Beckham can add more power to his resume, he'll be even more difficult to deal with.

But even if he doesn't build the power, Sox fans can go ahead and buy their Beckham jerseys with confidence. Gordon Beckham is going to be good, and he's going to be good for a very long time.

Eamonn Brennan is a Chicago-based writer, editor and blogger. You can also read him at Yahoo! Sports, Mouthpiece Sports Blog, and Inside The Hall, or at his personal site, eamonnbrennan.com. Follow him on Twitter.
Copyright FREEL - NBC Local Media