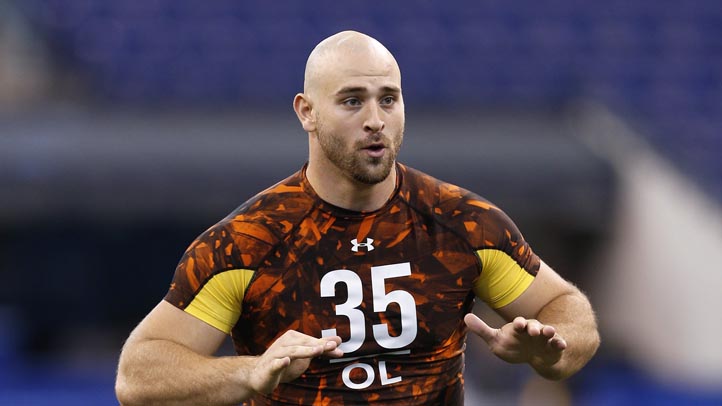 With the 20th overall pick in the draft, the Bears picked Kyle Long, a guard from Oregon. It looks like the Bears were hoping to continue to bolster their offensive line, a process they began when they signed veteran tackle Jermon Bushrod and picked up Matt Slauson in free agency.
Long took a long and bumpy road to the the NFL. He was drafted by the Chicago White Sox in 2008, but decided to go to Florida State for baseball instead of playing in the minor leagues. After a DUI, rehab and academic issues, he left FSU in 2009, and started playing football at Saddleback College, but on the defensive line.
The next year, he switched to the offensive line, then played last season at Oregon, where he started his last five games at left guard. He contributed to the Ducks high-powered offense that led the Pac-12 in total offense and scoring.
What impressed scouts was Long's size and foot speed. He is said to have a mean streak on the field, which is something the Bears have lacked on the line in recent years.
He comes from a football family. His father is Hall-of-Famer Howie Long, and his brother Chris Long plays for the St. Louis Rams.
Copyright FREEL - NBC Local Media