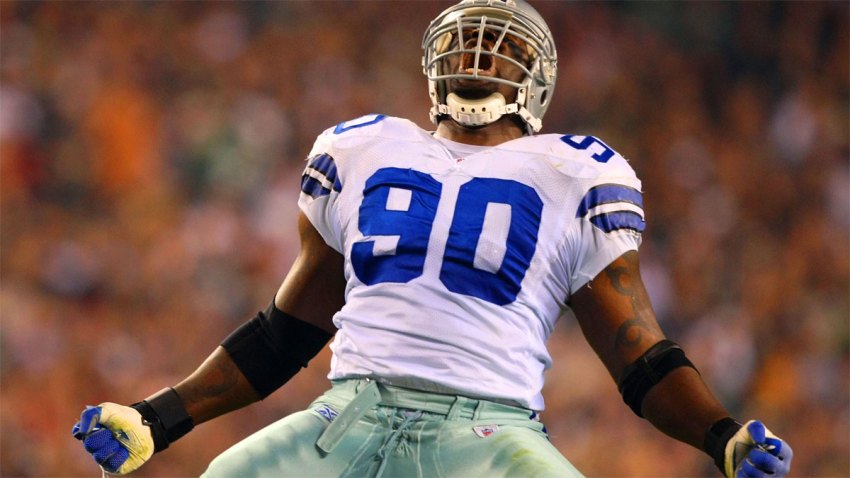 The Chicago Bears don't seem content to let their defensive tackle situation remain in a holding pattern as they continue to bring in various players to see if they can fill the void left by season-ending injuries to Henry Melton and Nate Collins.
To that effect, the Bears brought in four-time Pro Bowl DT Jay Ratliff for a visit this week. The former Dallas Cowboy is recovering from sports hernia surgery, but is hoping to return this season.
Adam Jahns of the Chicago Sun-Times says that Ratliff has met with the Kansas City Chiefs as well, and is planning on visiting several other teams in the coming days and weeks.
Jahns also had this little tidbit at the end of his post about Ratliff that should raise some red flags for the Bears:
"Teams also have to take into account Ratliff's off-the-field situation. He faces charges of driving while intoxicated after being arrested in January."
Even though that situation hasn't been adjudicated yet, commissioner Roger Goddell has suspended players for off-the-field issues that haven't been resolved, so it is possible that even if Ratliff is healthy and signs with a team, he might have to sit out a game or two under the league's personal conduct policy. That means that the limited window in which Ratliff would even be available could shrink even further, and that should lead the Bears to not even offer the tackle a contract.
While having a former Pro Bowler on the team would be a big lift to a Bears line that desperately needs one, the costs and hassles would likely be too high. In addition to the possibility of a suspension, having more than one team interested in Ratliff's services will likely mean that his price tag would go up, and the Bears would have to give up more of their preciously low amount of salary cap space to ink him to a deal. That limited flexibility with half the season still to play wouldn't thrill GM Phil Emery, and even though the team will likely need to make at least a move or two if they are serious about contending for a playoff spot this season, this doesn't seem like an investment worth making.