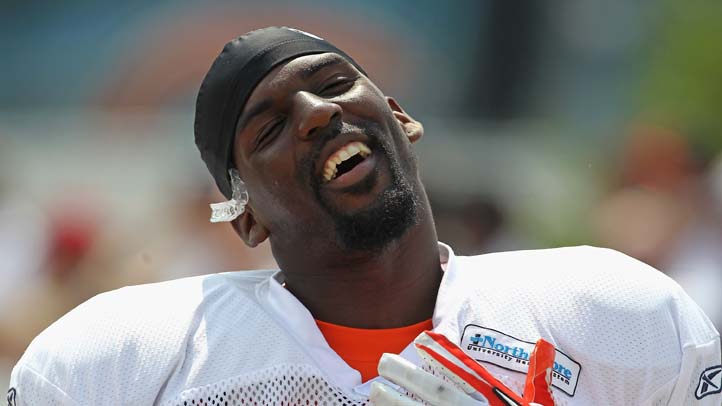 Chris Harris was a well-liked Chicago Bear, in part because of how open he was with fans. Via Twitter, Harris talked to fans about everything from the team's performance to life as a football player to politics. It's rather fitting that he would use Twitter to announce that his football career is over.
On Saturday night, Harris posted these messages on Twitter.
After 8 awesome yrs in the NFL I'm deciding to retire. This was one heck of a ride and I've been extremely blessed to have played this game — Chris Harris (@ChrisHarrisNFL) January 27, 2013
I defied the odds of being 6th round draft pick out of a small school Univ of Louisiana-Monroe that wasn't well known,to play 8 yrs #Blessed — Chris Harris (@ChrisHarrisNFL) January 27, 2013
I can't wait to see what my future holds. Excited about the next phase of my life!!!! — Chris Harris (@ChrisHarrisNFL) January 27, 2013

Harris started his career in Chicago, then played for three seasons in Carolina before returning to the Bears. His best season, 2010, saw Harris get five interceptions. The next year, he was cut midseason.
But Harris' time in the NFL will be remembered as much for his connection to the fans as his skill on the field. He always took time to see fans after training camp and was even once serenaded by them on his birthday. He shares family pictures and has conversations with fans, paving the way for other NFL players to do the same.
That connection will likely open doors to Harris for his life after the NFL. It will be fun to see him move to the next chapter.
Copyright FREEL - NBC Local Media