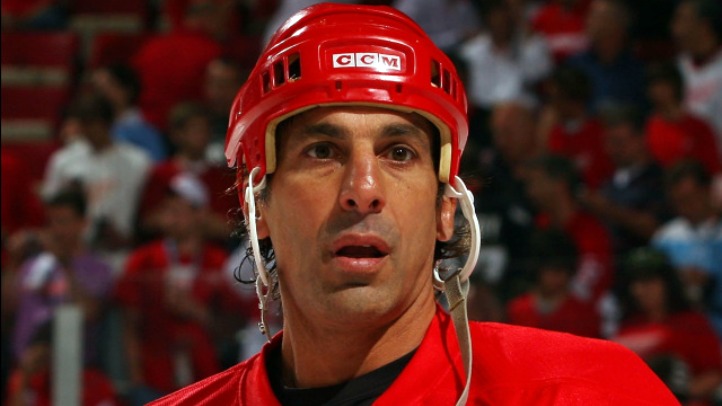 There was a suprising moment during a timeout on Sunday at the United Center. The 2011 inductees into the U.S. Hockey Hall of Fame were spotlighted: Doc Emery, Gary Suter, Keith Tkachuk and Chris Chelios. Chelios was announced last, and he received the biggest ovation.
For those who followed the saga, this was no guarantee. Hawks fans have had a real struggle reconciling Chelios' years in Detroit. I know I did. Chelios was traded, so it wasn't as if he had full choice of crossing the divide we fans can't stand. But he did sort of force his trade there.
Seeing him in that jersey was bad enough. When he paraded the Cup at Wrigley Field, seemingly oblivious to the finger in the eye that it was to Hawks fans, I recoiled more. Did he not care?
Chelios's Heritage last year was awkward at best. It was an event that needed to be a year or two more in the future, to let wounds heal. Chelios was booed by as many as he was cheered, and he asked for Hawks fans to put the past in the past. I wasn't ready at the time. I've somewhat tried to downplay his career in Chicago, trying to minimize the greatness of it by highlighting the selfishness and shortcomings Chelios had. Or that I thought he had.
But it's time for that to be over.
No Hawks player ever had more heart than Cheli. No one loved being a Hawk more. And the Hawks haven't had a defenseman as good (Duncan Keith still has years of dominance before he can claim so), despite all the physical limitations Chelios had. He wasn't fast, he wasn't big. He wasn't a great passer, didn't have the biggest shot. But none of that stopped Chelios from dominating from the blue line for 30 minutes a night. He simply overcame all those limits because he refused not to.
Chelios was the Hawks heart and soul for some very good early 90s teams. He did everything for the cause, and I'm sure it kills him that he couldn't bring the Chalice home with his hometown team. Best player ever from Chicago? It's not even a discussion.
It's time we all let go of that angst, and to remember what Chelios was. And that's everything we've wanted a Hawks player to be.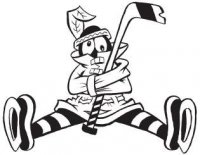 Sam Fels is the proprietor of The Committed Indian, an unofficial program for the Blackhawks. You may have seen him hocking the magazine outside the United Center at Gate 3. The program is also available for purchase online. Fels is a lifelong 'Hawks fan and he also writes for Second City Hockey .