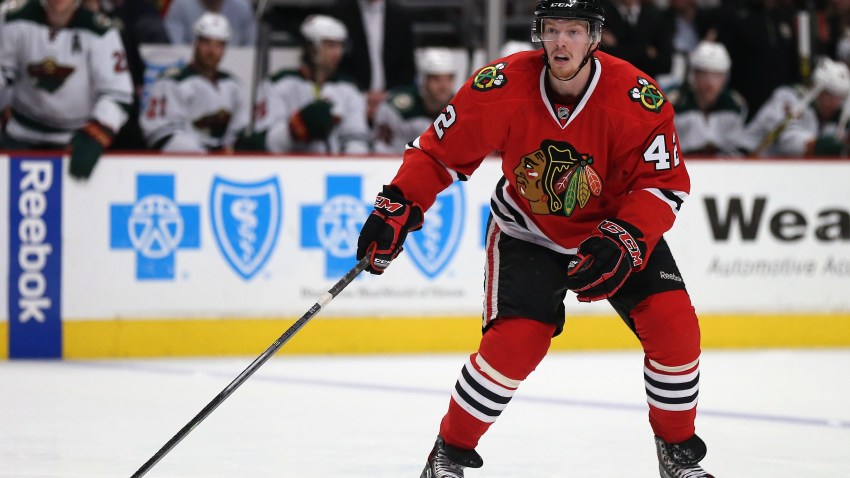 The Rockford IceHogs are going to be the home base for many of the Chicago Blackhawks' best prospects in the 2014-15 season, and the squad has finally announced their schedule for the upcoming year.
Naturally, there will be a great variety of games against some of the team's biggest rivals, including their home opener against the Milwaukee Admirals on October 11 and their first game of the season against the Chicago Wolves on October 25. In all, the IceHogs will play 76 games during their season, and they will be looking to make their way to the playoffs after missing the postseason narrowly last year.
For those fans looking to make the trip from Chicago out to Rockford to see the team play, here are five games that are worth circling on your calendars:
November 16: vs. Texas Stars
The defending Calder Cup champions will make their first trip to Rockford for this early season showdown, and they will bring with them one of the top goaltending prospects in the league, as Jack Campbell mans the crease.
November 28: vs. Chicago Wolves
What better way to spend the day after Thanksgiving than by watching the IceHogs do battle with their most hated rival? The Wolves will come to the party loaded with talent from the St. Louis Blues' organization, and judging by the two teams' history of donnybrooks and brawls, this should be a fun holiday matchup.
December 6: vs. Grand Rapids Griffins
Speaking of top-tier teams with rivalry implications, the Griffins are the Detroit Red Wings' affiliate, and they will come to Rockford looking to make a statement against the Hawks' best prospects. The Griffins finished in third place in the Western Conference last year, and they'll be looking to make a step forward in the coming year.
January 24: vs. Utica Comets
The Comets may not look like much on the scoresheet, but hard core AHL fans know that the Comets used to be the Peoria Rivermen, and they were one of the IceHogs' primary rivals. Some of that bad blood still exists, and it's only accentuated by the fact that the Comets are the Vancouver Canucks' AHL affiliate.
March 18: vs. Adirondack Flames
The Calgary Flames' affiliate will make their first appearance in Rockford with their new moniker after moving from Abbotsford in the offseason. Players like Max Reinhart are worth keeping an eye on, and the Flames have several other prospects who will be trying to make the jump to the big league roster, so this group should be an interesting team to watch.