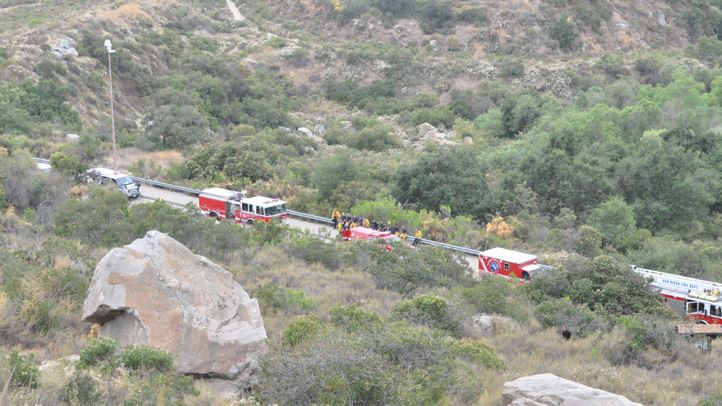 The Chicago Blackhawks are busy preparing themselves for the regular season as training camp continues, and we've been counting down the five most important storylines surrounding the team as they get ready for their October 9 opener against the Dallas Stars.
Today we wrap up the countdown with the story that's been on everyone's mind ever since new contract extensions for Patrick Kane and Jonathan Toews were announced, as we discuss what the team could potentially do to address their salary cap concerns.
As it stands today, the Blackhawks are approximately $2.2 million above the NHL's salary cap. Thanks to new contract extensions for Corey Crawford and Niklas Hjalmarsson kicking in, the Hawks were already going to have some trouble fitting under the cap, and things were made even more complicated when Kane and Toews' deals came out to $10.5 million per season.
That money won't hit the books until next year, but the Blackhawks are going to have to start shuffling some contracts around if they're going to be prepared for the extra $8.4 million in cap hit they're going to be shelling out next year. Of course the $2.2 million is of more paramount concern, as the team has to figure that out before they can hit the ice during the regular season, but it's worth keeping in mind that next year's escalating salaries will necessitate long-term moves too.
With that in mind, the Blackhawks have several options that they can exercise to get under the cap. The one that seemingly everyone is debating about at the moment is to trade away a defenseman like Johnny Oduya or Nick Leddy. Both players will be up for new contracts next year, and while getting rid of Leddy along wouldn't be enough to get the team under the cap, it would be enough to at least get them extremely close to the limit.
Losing either player would come with some consequences, but the team is prepared for that. David Rundblad was brought in last season in a trade just before the deadline, and youngsters like Klas Dahlbeck, Stephen Johns, and Adam Clendening could all be potential replacements as well. Those options are obviously all unproven, but in the situation the Hawks are in with three stellar defenseman ahead of any replacement, they can afford to take a bit of a gamble in this situation.
If the Hawks don't get a suitable trade offer for either Leddy or Oduya (or potentially a guy like Michal Rozsival), then there is another option that they could explore. Veterans like Patrick Sharp and Brent Seabrook both carry hefty contracts, and while it would be painful to lose either player, they would certainly be helped out by the fact that they would be saving cap space in the future too. This option is far less likely than the first one, but it is something to keep in mind if Stan Bowman is feeling adventurous.
One option that isn't really on the table would be to buy players out. There are some who have discussed buying out Marian Hossa, but with the salary cap recapture penalties that the team would incur down the road, it would seem silly to alienate him by sending him on his way (not to mention the insanely detrimental impact it would have at even strength and on the power play).
Overall, the most likely solution for the Hawks is to simply trade away either Oduya or Leddy. Both moves would help the team get under the cap, and there are enough young players around that they could fill in as cheap replacements. It isn't an ideal situation, especially in Oduya's case when he is such a good partner for Niklas Hjalmarsson, but in a salary cap-constrained world, tough choices have to be made.