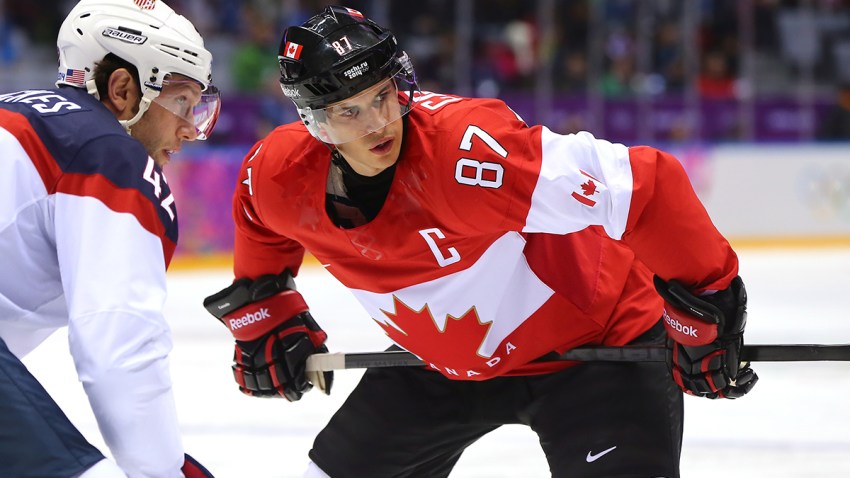 In order to better prepare for the upcoming Stadium Series game between the Chicago Blackhawks and Pittsburgh Penguins, we decided that a Pittsburgh perspective would be helpful, and there are few writers covering the team that have the breadth of knowledge that Mike Colligan of The Hockey Writers and Forbes has.
Here is what he had to say about Saturday's match-up.
Madhouse Enforcer: The Penguins have been dealing with some serious injury issues on their blue line, with Kris Letang suffering a stroke and Paul Martin picking up an injury in Sochi. This is nothing new for the Penguins, being that they have spent big chunks of time without Sidney Crosby and Evgeni Malkin, but how do you think they'll fare this time?
Mike Colligan: It's really incredible how well the Penguins have been able to do without significant pieces of their lineup over the last few seasons. Maybe its credit to the coaching staff for managing expectations ("next man up") or making the transition easy by playing the same system at all levels of the organization -- NHL, AHL, and ECHL.
This year the injuries have been focused on the defensive end. Coming into the season, it was common opinion in Pittsburgh that Matt Niskanen would need to be traded in training camp for cap and roster reasons. A preseason injury to Tomas Vokoun not only allowed Niskanen to stay, but it also opened the door for Olli Maatta to get a brief trial at the NHL level before returning to juniors. Maatta never allowed that to happen by cementing his place on the roster with his play. Within a few weeks, injuries and suspensions to the top defensemen meant Niskanen and Maatta were suddenly the top pair.
That experience is so valuable -- a blessing in disguise amid all the injuries. Now head coach Dan Bylsma knows that at playoff time he can rely on Niskanen and Maatta as his third pair.
ME: You wrote recently that Brooks Orpik has been on the decline this season, and he definitely didn't look all that great in Sochi. Is there something he can do to reverse the trend or is he past that point?
Colligan: Orpik is a physical defensemen and we tend to see players of that mold age a bit quicker than their driver's license says. He underwent dual surgeries for sports hernia issues in recent years and is starting to show a little age. I actually expected Orpik to struggle more on the big ice in Sochi but the defensive style of the Russians and other teams never put him back on his heels.
That's where you'll notice Orpik struggle. He can still play physical and his straight ahead speed is fine, but he's losing his ability to pivot backwards and handle speedy wingers in transition. As those skills erode, it's starting to also become a mental factor. He knows he can't do what he used to do and it's tough to handle the top forwards in the world when you're not confident in your abilities.
I don't see Orpik reversing the trend at this point. He heads to unrestricted free agency this summer and despite spending his whole career in Pittsburgh, I think the team will move on from him and give some of their younger players a chance to step up. Orpik still has the reputation around the league to cash in on with a comfortable, multi-year contract that takes him into retirement.
ME: Dan Bylsma has been taking some heat for the way he handled Team USA's lineups in Sochi. Do you think the criticism is fair?
Colligan: I don't. Olympics aside, Bylsma's biggest weakness is making in-game adjustments. The Penguins added Jacques Martin to the coaching staff in the summer and this has looked like the best-coaching Penguins team I've seen under Bylsma. Is that Martin having an influence? Is that Bylsma maturing and growing as a head coach? I'm not sure.
From a Team USA perspective, I just didn't think the team was that good to begin with. They had enough talent to medal, but I didn't expect them to finish in the Top 3 -- although I did figure Russia would take silver and they weren't even close. Heading into the USA-Canada game, I couldn't believe how much fans had overrated the USA and underrated Canada. Canada wasn't even favored out in Vegas casinos. That was mind-boggling to me.
So in that sense, USA did exactly as I expected. It wasn't a "collapse" or a "meltdown" -- the two most common words that came out from Pittsburgh fans who have seen Bylsma teams underachieve in recent years. The 5-0 loss to Finland in the Bronze medal game was ugly, but no one wants to give credit to Finland. They were a great team who almost knocked off Canada and didn't have Tuukka Rask for their critical semi-final game against Sweden.
ME: The Penguins are one of the best offensive teams in the NHL. How do you think the Blackhawks should try to attack them in order to slow that scoring attack down?
Colligan: I hinted at it in the Orpik discussion: speed. The Penguins play a more balanced style than they have in recent years, but they still like to push the puck up the ice and have their talented defensemen join the rush. Teams like Toronto have had success against Pittsburgh by creating turnovers in the neutral zone and then quickly transitioning to offense. If the Penguins defensemen -- without Letang and Martin -- are feeling the pressure of Patrick Kane or Patrick Sharp taking off in the other direction, they'll start to think twice about jumping into the play.
As far as handling Evgeni Malkin and Sidney Crosby, it's tough. The Blackhawks certainly have the talent on the back end to do it and defensive units who are successful against Pittsburgh take away their time and space. Malkin likes to have the puck on his stick. He likes to wheel back into his own zone to gather up speed before waltzing through all five players in the neutral zone. Chicago can't let him have that room to operate. The second he gets the puck, they need to collapse on him physically and limit his options.
He and Crosby have also shown a tendency to lose their composure in big moments. An extra slash or two to the back of the leg could distract the superstars.
ME: Everyone knows about guys like Crosby and Malkin. What player on the Penguins may Blackhawks fans not be familiar with, but could still make a big impact on Saturday's game?
Colligan: Pay attention to Maatta. He led Team Finland on the back end the past few weeks (at age 19!) and it seems like the sky is the limit with this kid. He's playing well on both ends of the ice and his confidence is at an all-time high right now.
The Penguins are notorious for being patience with their younger players, but they saw enough potential in Maatta to give him a chance. He's seized that opportunity.
Maatta has great lower body strength and never seems to panic under pressure -- always making the simple play or accurate pass to get his team out of trouble. There are still a few soft spots in his game that you'd expect out of any 19-year-old, but this is a kid you'll be hearing a lot about in the coming years as he likely moves into a top-pairing shutdown role on the Penguins.