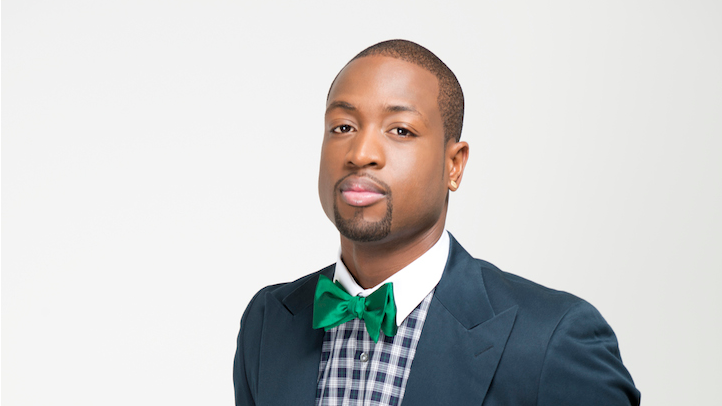 Dwyane Wade hasn't seen much action on the court this season as he continues to deal with his troublesome knee. But off the court, the Miami Heat superstar and Chicago native has been keeping very busy.
Wade recently sold the rights to a sitcom based on his life to Fox, and the guard has launched his signature brand of neckties, bow ties, socks and pocket squares in partnership with The Tie Bar.
"Dwyane has a keen eye for design. If he weren't so awesome at basketball, I would consider bringing him on board to design full time. It has been our pleasure to bring his creative ideas to life," says The Tie Bar CEO, Anand Shah, via press release.
The collection in which Wade collaborated with Calyann Barnett, Creative Director of Brand Wade, features 29 silk bow ties, 15 neckties and 15 pocket squares, a selection of which launched on Nov. 20. The remainder is slated for release in early December, just in time for the holiday season with each item bearing a label that reads "Dwyane Wade for The Tie Bar."
"The design process has been a real eye-opener and I have a new appreciation for prints because I now know what goes into creating one," said Wade. "I'm excited to share my stylish collection and show that the smallest details in your outfit can make the biggest impact."