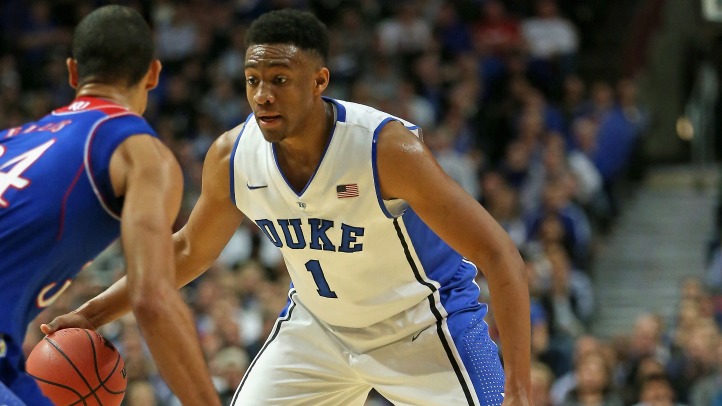 Jabari Parker had his complete offensive arsenal on display against the Kansas Jayhawks on Tuesday night.

In front of a capacity United Center crowd filled with NBA scouts, general managers and Parker's Chicago family and friends, the Duke University freshman firmly cemented his position as one of the most complete players in college basketball.
Surprisingly enough, one of the knocks on Parker has been his perceived lack of athleticism. Of course, when you compare him to an athletic marvel such as University of Kansas freshman Andrew Wiggins, there is no way he can compete.
But Parker is certainly no stiff, and he proved as much on this alley-oop play which harkened memories of a young Grant Hill catching his iconic lob back in 1991 when he starred at Duke on a play that, ironically enough, also happened against Kansas.