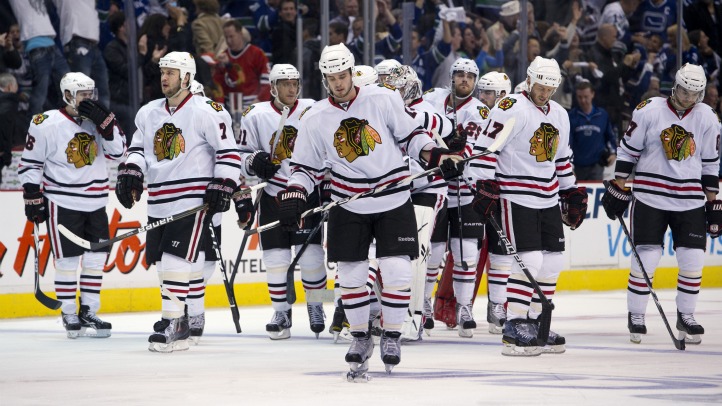 As we continue our draft preview, let's take a look at another big center the Hawks might look at, and which a few mock drafts have the Hawks taking. That would be the Barrie Colts' center Mark Scheifele. Scheifele is 6-3, 175 making him an intriguing package. It also tells you he's going to have to add weight to this frame. 175 pounds at that height is basically a twig, and wouldn't last long along the boards in the NHL.
Scheifele had 75 points in the Ontario Hockey League last year, with 22 goals and 53 assists. What's interesting about this line is that Barrie was the worst team in the league last season. In 68 games, they won just 15. So you have to ask yourself just who was Scheifele passing to and how good those set-ups must have been that what were obviously too good to miss for teammates that were skating around as if on a quaalude binge. That's encouraging.
The Hawks don't have a player like Sheifele in the system. He's a straight play-maker, always looking to make the pass and defer to teammates instead of looking for his own shot. This is supposedly what Marcus Kruger would be, and we all anxiously await that day when the reality of that matches the reports. But Scheifele has much more size than Kruger.
Shiefele needs to get bigger, and according to reports also needs to work on his skating. No one who can't move his feet will fit with what the Hawks want to do -- unless you're John Scott of course. He's clearly a couple years away, and probably needs one or two more years at the junior level before even attempting the pro game.
But he's a big center. Everyone loves a big center, and the Hawks just don't have any in the system. Sheifele would give them that. He also has a pretty high floor, meaning that the worst case scenario is that he would be a bottom line NHL-er. The Hawks like floor-guys too.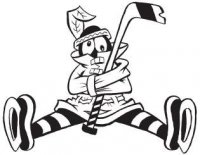 Sam Fels is the proprietor of The Committed Indian, an unofficial program for the Blackhawks. You may have seen him hocking the magazine outside the United Center at Gate 3. The program is also available for purchase online. Fels is a lifelong 'Hawks fan and he also writes for Second City Hockey .