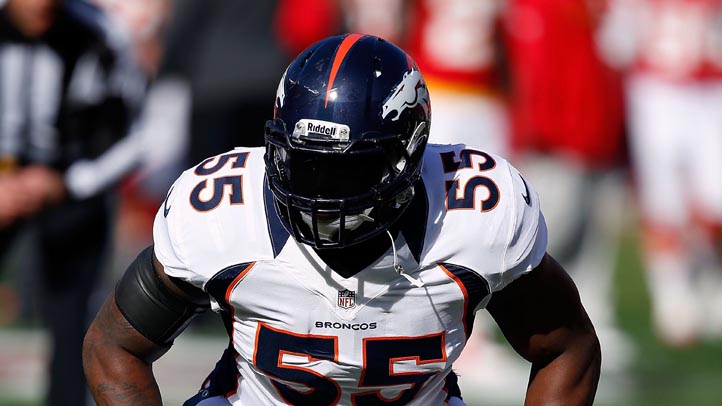 When the Bears broke off negotiations with Brian Urlacher and signed D.J. Williams, you weren't the only Bears fan who wondered what the heck they were thinking at Halas Hall. Though he was aging, Urlacher was a known entity. Williams, on the other hand, spent much of his 2012 as a Bronco on the bench because of two different suspensions.

Why would they make such a move?

Now, the particulars of his contract have come out, and it's clear why the Bears went with Williams. Financially, he is a low-risk, high-reward player.

Not one cent of Williams' contract is guaranteed. If he makes the team, he gets a base salary of $900,000. He also gets a bonus for every game he makes the 53-man roster and another bonus for every game he makes the 46-man, active roster. He can make a total of $750,000 in bonuses if he makes every game, and another $100,000 for off-season workouts.

It's simple. If Williams wants to make money, he will perform. He can't be suspended or fall behind. He knows he has one job in Chicago. It's not replacing Urlacher, just being the best he can at middle linebacker.

"Perform; that's it," he said to the Bears' website. "If you go out there and perform and do well and help your team win, fans will love you. If you go out there and stink it up, you're going to get that type of criticism."

He also said his problems from last season helped him realize how important football is to him.

"It was frustrating. It also humbles you and shows you how much you really do love the game and how important it is to you."

Now, he'll have the chance to show his love on the field in a season that is basically a one-year audition for Williams. He can play well, make a lot of money and show he is worthy of an NFL contract.
Copyright FREEL - NBC Local Media