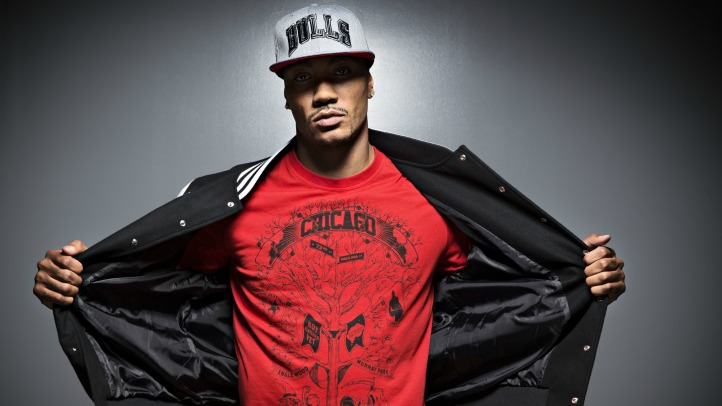 If you've been following Derrick Rose's recovery, you've become very familiar with "The Return" series. On Friday, Adidas released episode five titled "Drive."
In this episode, Derrick talks about what it was like for him growing up in Englewood, and while painting the perfect picture of the mindset that many residents in the neighborhood have, he explains how it's shaped him into the person he is today.
"Going through what I went through as a kid, all I'm trying to do now is just trying to better myself as a person. I came a long way, where, in my neighborhood, you wasn't really trying to better yourself you was just trying to survive," said Rose who then transitions into speaking on his love for his family – both extended and by blood.
"When I was growing up my thing was just changing my mom's lifestyle. She's my mom, my father; I can talk to her about anything. She's like my friend. Our relationship is definitely strong. Its family first no matter what's going on, the people that's going to be with you til' the end is your family."
Derrick also talks about his strong desire to bring an NBA Championship back to Chicago and the video closes with words from the Vice President of Global Basketball for Adidas, Lawrence Norman, who recounts the first time he met the Bulls star.
"The first time we met Derrick, we asked him what he wanted to achieve in his rookie year. He looked me straight in the eyes and said, 'I want to make my mom happy and my city proud. That's it.' It's really clear what drives Derrick and he's on his way to becoming a different level of superstar."