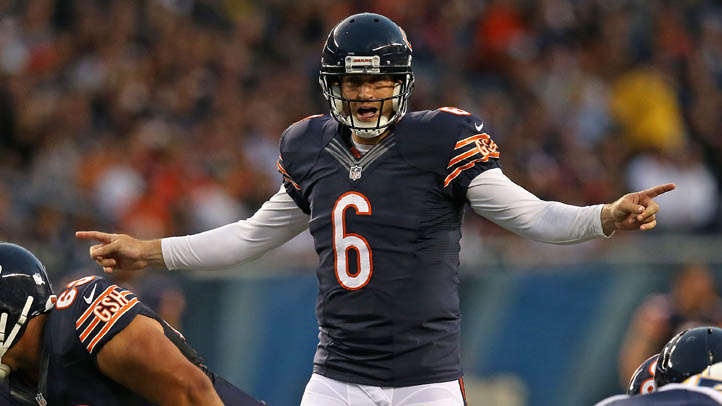 Throughout training camp, Marc Trestman preached the Bears would spread the ball around to several receivers. Was it just talk?

Thursday's quarter of pre-season play by Jay Cutler showed a return to the Brandon-Marshall-or-bust ways.
Cutler threw five passes, all to Marshall. He went 4-for-5 for 38 yards and one touchdown. The one pass that wasn't complete was an intercepton. Cutler forced a pass into Marshall, who was being double-teamed, and it was easily picked off by Donald Butler.
During that first quarter when the starters were in, only Marshall and Matt Forte were used as ball carriers. Marshall missed the first pre-season game, so it was the first time he connected with Cutler in a game so far. Trestman said moving the ball around is part of the Bears' practice plan.

"We don't spend much time talking about it. We're scripting practice to make sure we move it around," Trestman said Monday.
There are still two more pre-season games for the Bears to figure out the game plan. But thowing to only Marshall didn't work last year, so why stick with it?
Copyright FREEL - NBC Local Media