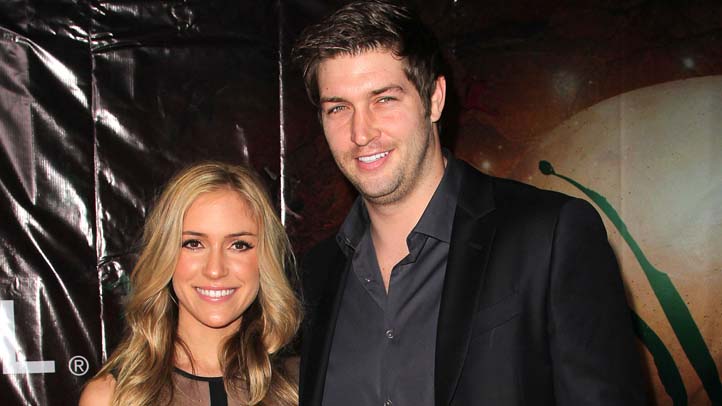 Jay Cutler, you romantic devil. Cutler's fiancee, Kristin Cavallari, spilled the beans on how he proposed to her. It involved a text message and the U.S. Postal Service.
Cavallari was at the very romantic location of the airport after spending a few days with the Bears quarterback.
"It was so silly," Cavallari told E! News. "I was in the airport, leaving Chicago. We had just spent however many days together and we were texting and somehow it came up, like, 'Oh, shall we get married?' We're like, 'Yeah, OK.' And then he sent my ring in the mail. So I actually had my ring sitting at home for a couple of weeks before I put it on."
That's right — it somehow came up as they were texting, and he just mailed her the ring.
To be fair, it was his second proposal. He proposed while they were on vacation in Mexico in April of 2011, but they called off the engagement three months later. Though the second proposal isn't from the script of a movie, it worked. The couple has a 6-month-old son and plans on getting married this year.
Copyright FREEL - NBC Local Media