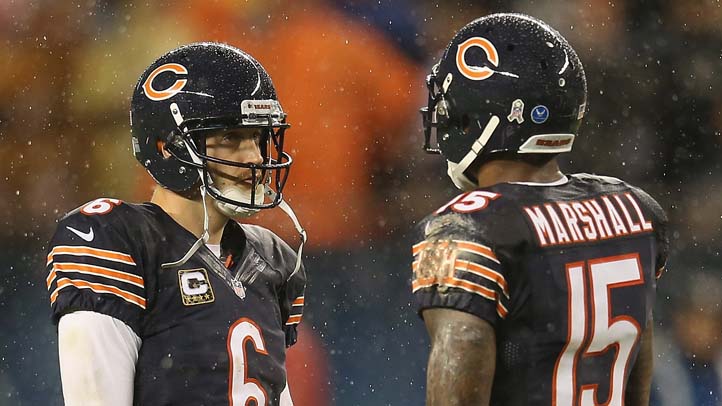 With Marc Trestman, the Bears have an offensive-minded head coach for the first time in years. Understandably, two of the Bears' biggest offensive stars are pretty happy about the hire.
Brandon Marshall tweeted on Wednesday morning:
Heard so many GREAT things about Coach Trestman can't wait to follow his lead. Reading his book now #coolread #BEARDOWN — Brandon Marshall (@BMarshall) January 16, 2013
Trestman's book, "Perseverance" is already on Marshall's reading list. But Marshall isn't alone in being happy about his new coach. Quarterback Jay Cutler told ChicagoBears.com that Trestman was a great hire.
"I couldn't be more excited. I've talked to guys around the league and did my own research on him. He's an offensive mind, a great person and a guy that's going to come in and hopefully lead us to many victories in the future."
When preparing to enter the NFL draft, Cutler worked with Trestman. Cutler said he was impressed with how well Trestman knew the game.
"I flew to North Carolina State and worked with him for two days. You could just tell how knowledgeable he was about the quarterback position and offense in general. It was definitely a learning experience. It's funny how things work out. Almost seven years later I'm back working with him again."
Trestman has been credited with the success of quarterbacks such as Steve Young, Bernie Kosar and Rich Gannon.

No wonder Cutler is so excited.
Copyright FREEL - NBC Local Media