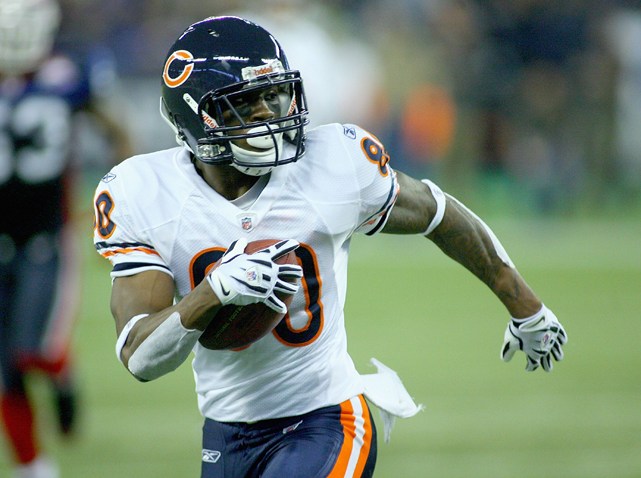 Earl Bennett, the smooth operator from the South, never lost the connection he had with his Vanderbilt quarterback, Jay Cutler.
Sure there were periods of quiet, but the soft spoken former SEC product is back to speaking the same football language.
"He's been the same since his freshman year of college" Jay Cutler said Sunday after targeting Bennett eight times, and connecting on seven receptions for 104 yards. "He hasn't changed one iota."
Cutler would know, as he watched Bennett become the all-time leader in SEC history in receptions in just three years in Nashville.
Bennett, for his part, demures.
"Great plays being called by coach Martz, Jay finding me and me just making the plays" Bennett said about his break out two-game run. "Just trying to help extend the drive and get us some points."
Bennett was named All-SEC all three years in college, and tied for second in Commodore history with 20 touchdown catches.
Sounds like a quarterback's best friend.
"One of my dear personal friends" Cutler said. "I'd do anything for the guy ... He's a fierce competitor, he doesn't show it sometimes [but] the guy loves to compete, loves to ball, it's hard to just classify him as a receiver, he's a football player he can do anything for you."