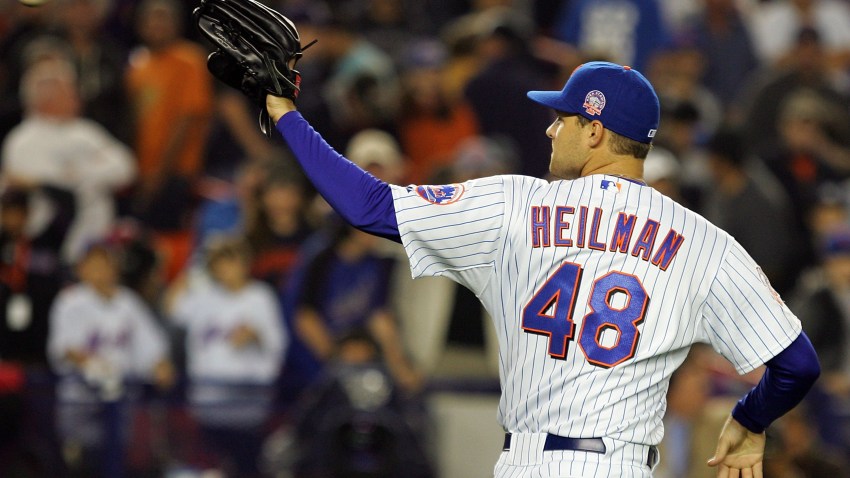 Cubs GM Jim Hendry waited to trade Aaron Heilman, and will receive two prospects for his patience.

Hendry traded the arbitration-eligible reliever Thursday, swapping him for two Arizona Diamondbacks prospects. But that's not all. Hendry also signed free agent lefty reliever John Grabow to a two-year contract extension worth about $7 million,according to the Chicago Sun-Times.

Hendry deserves some credit for getting anything for Heilman. The reliever struggled in the first half of 2009, and Hendry could have rid himself of the headache then. But instead of dumping Heilman on waivers in the middle of the 2009 season, Hendry waited on the struggling pitcher, who eventually performed better and earned back some trade value. For nothing, the Cubs get something, and even if it's just two marginal minor leaguers, it's better than nothing.

Meanwhile, the Cubs' bullpen retains its depth by reupping Grabow. He was effective in limited usage last season. This also gives prospects Esmailin Caridad and Justin Berg outside chances at making the Cubs' rotation, which would be a welcome change to a relatively veteran bullpen.

Anyway, nothing major is done on the Cubs front yet, but this is a positive minor step for Hendry. Now, about Milton Bradley ...

Eamonn Brennan is a Chicago-based writer, editor and blogger. He is the editor of Yahoo! Sports's college basketball blog The Dagger and a contributor to Inside The Hall. Follow him at his personal site, eamonnbrennan.com, or on Twitter.
Copyright FREEL - NBC Local Media