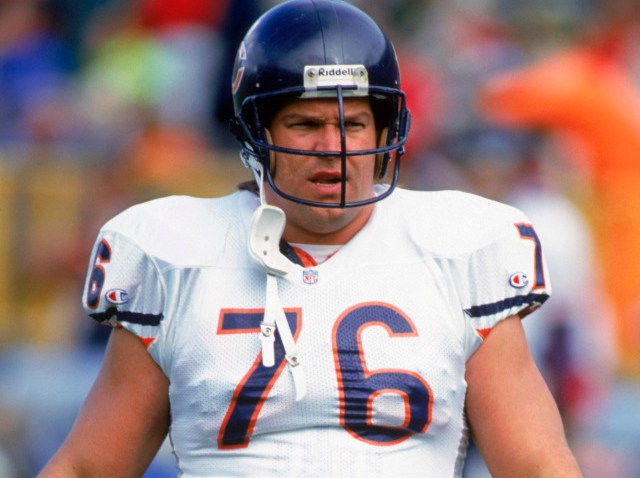 If your dream is to play professional football for Steve "Mongo" McMichael -- hey, we're not here to judge your dreams -- your time has come.

The Chicago Slaughter, an Indoor Football League team coached to a 14-0 2009 season by everyone's favorite former Bear-cum-professional wrestler, is hosting open tryouts on this Saturday, Nov. 14, from 2 p.m. to 6 p.m. at Finish Strong Sportsplex in West Chicago. The "free agent tryouts" cost $50 but are cheaper with early registration.

If you make it, you'll be joining a very young, already relatively established organization: The team was created in 2007, won Division Championships in 2008 and 2009, and won the CIFL Championship in 2009, truly a momentous, historic occasion on par with other legendary Chicago sports moments.

Of course, you need to bring your own gear to try out. And some football skills wouldn't hurt, either. But if worse comes to worst, you can always treat the tryout like that episode of "It's Always Sunny In Philadelphia": as a way of settling demented scores with your friends. If you can't at least get that much out of a run-in with Mongo, you're just not trying hard enough.

Eamonn Brennan is a Chicago-based writer, editor and blogger. He is the editor of Yahoo! Sports's college basketball blog The Dagger and a contributor to Inside The Hall. Follow him at his personal site, eamonnbrennan.com, or on Twitter.
Copyright FREEL - NBC Local Media