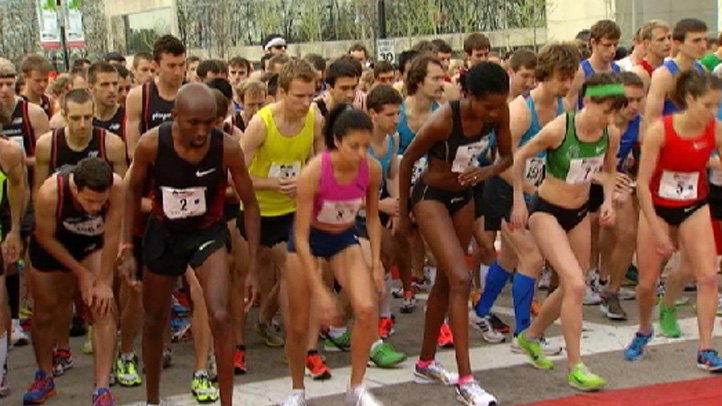 Elite runners will shuffle for a big prize for the seventh year in a row at the Shamrock Shuffle's Elite Club 8K Competition.
More than 200 top runners from local, regional and national USATF-member racing teams will compete on race day to win part of a $20,000 prize purse. The top five teams in the men's and women's division will win prize money, with the first place winners taking home $3,000.
"Hosting the Club Competition gives us a unique opportunity to foster a competitive spirit among our top runners, and to thank our national running clubs for supporting the development of U.S. distance runners," Carey Pinkowski, executive race director of the Bank of America Shamrock Shuffle 8K, said. "Our clubs do so much in the running community at both the elite and non-elite levels, and it is important that they continue to thrive."
Last year, the Michigan-based team Hansons-Brooks Distance Project won both the men's and women's elite individual titles for the third year in a row.
While top runners will compete in the Elite Competition, the Shamrock Shuffle is open to runners of all levels. The race is the largest 8K road race in the world with 40,000 participants expected to run.
The Shamrock Shuffle takes place Sunday, March 29, in Grant Park.