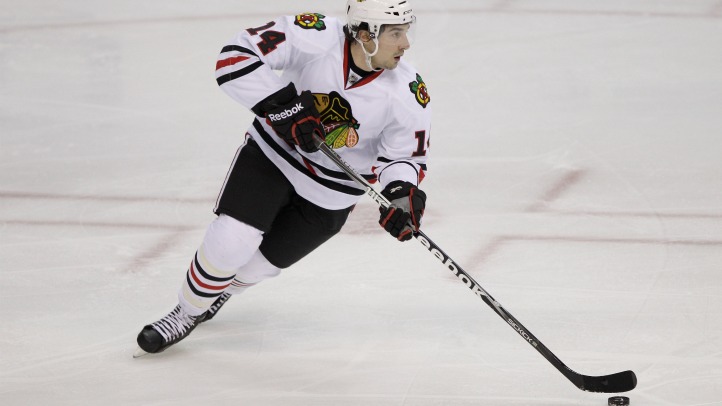 Yesterday, Chris Campoli and Viktor Stalberg, two of the Hawks' three remaining restricted free agents, filed for arbitration. Those hearings will take place sometime between July 20th and August 4th. The two sides are still available to negotiate with each other right up until minutes of whenever the hearing would be scheduled, and generally this is when deals are hammered out.
What does it mean? Well, Stalberg and Campoli are now unavailable to receive offer sheets from other teams. Unless they really want to take this to the wall, they can only negotiate with the Hawks. At least that puts some blinders on proceedings.
Arbitration is kind of the nuclear option. Most teams and players will do anything to avoid actually entering a hearing. That's because the hearing itself is something akin to The Machine from "Princess Bride". While the player's agent does his best to make his client out to be the lovechild of Bobby Orr and Wayne Gretzky, with some Cam Neely thrown in for toughness (there's an image), the team will counter that by trying to rip the player to shreds to the point that you'd probably wonder why the team even still wants the player. Every player who has come out of a hearing has been affected by it.
This is why the Hawks have only ever gotten to a hearing twice. And that's ever. The old Wirtz regime considered it a slap to the face that you'd take it so far, so one did. Kyle Calder did back in the summer of 2006, won his case, and the Hawks promptly signed him to the award and then shipped him off to Philadelphia before anyone got back to their car. They couldn't have anyone on the team who had gotten one over the organization, obviously. The other was Antti Niemi, who was dealing with the new organization but an extremely handcuffed on in terms of salary cap. Niemi won, but the Hawks exercised their option to just walk away and make him an unrestricted free agent.
That could happen again. All the buzz is that the negotiations with Chris Campoli have been uneasy. The guess is that he's asking for over $3 million a year, which the Hawks are unlikely to grant him. But an arbitor might see it different. The defenseman who finished right behind Campoli in terms of points, Jan Hejda, just signed for $3.2 million a year. Andy Greene of New Jersey, who had two more points than Campoli, got 3 flat from the Devils. It's an easy case to make. Would the Hawks walk away from that? Hard to say. If they buy out Rusty Olesz, they'd still have plenty of room to fill out other holes, and might not want to dump such responsibility on Nick Leddy yet. But nothing's guaranteed.
As for Stalberg, who has any idea, because he doesn't have the leverage or case that Campoli would. Never having scored more than 15 goals, Stals can't be looking at anything over $1.5 millon. And with the Mayers and Carcillo signings, with a center possibly coming, it's unclear what role Stalberg has left with the Hawks.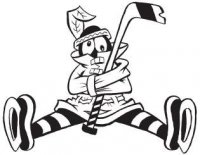 Sam Fels is the proprietor of The Committed Indian, an unofficial program for the Blackhawks. You may have seen him hocking the magazine outside the United Center at Gate 3. The program is also available for purchase online. Fels is a lifelong 'Hawks fan and he also writes for Second City Hockey .