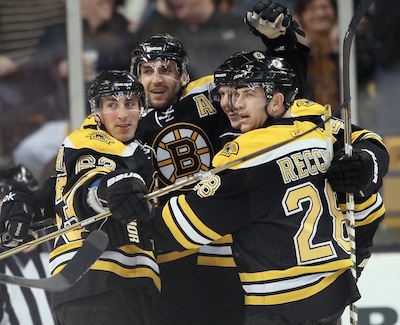 I've spent a couple passages working out my feelings on the Hawks playoffs exit, and especially this Final.
But I know I'm not the only Hawks fans struggling.
We dealt with it in the first round.
After Game 3, I steeled myself for the upcoming exit (and those who got to witness my passionate yet hilarious and repeated renditions of Alice Cooper's "School's Out For Summer" after Game 4 will attest).
The wins in Game 4 and Game 5 didn't matter to me, I didn't want to crash from a position of hope. I knew what was coming. But then Game 6 happened, I got sucked in again. And now I'm left with nightmares of Patrick Sharp's chance in OT in Game 7 (I rarely think about the goal that ended it, it's that one that gets me).
My colleague at Second City Hockey recently posted Toews's equalizer while doing his report card, and the hurt came back all over again. I knew we were going to pull it off, was sure of it. So were you.
As the playoffs rolled on, sans Hawks, there was no worse outcome than the Canucks winning.
We've all been horrified as that possibility looked more and more real. I was sure the Predators could get them after their OT win in Vancouver. Of course they would snuff out the Canucks attack, just like they had ours so many times. Then Ryan Kesler went nuts, and I was again searching through my chest cavity to see where all the vital organs had gone.
Ok, well San Jose was playing too well, they'd get it done. Nevermind they nearly chucked away their own series against Detroit. This was a team that could hit and skate with them. But that one never looked likely, did it? After Kevin Bieksa's OT goal ended that series on yet another karma-induced bounce, I gave up the fight.
I spent the time leading up to the Final wrapping my mind around a Canucks-held Cup. It hurt, but it wouldn't hurt forever. If I prepared now, when it happened I wouldn't dive right into rival-despair. There was time to get ready for what could have killed me if I weren't guarded against it.
But it hasn't worked. As the Bruins hung ever so close in Games 1 and 2, I kept getting sucked in, only to be knifed in the eyes with late, winning Canucks goals. Ok, it was over now, there's still just enough time to armor up the emotions, the Awful is coming.
Then Game 3, and the unrefined joy of watching the Canucks get beat up on the ice and pistol-whipped on the scoreboard. I took too much joy. And now I don't know that there's any going back. The Canucks are still likely to win, though a Boston victory tonight and things get interesting, and I'll throw myself entirely into hope. The pain of not getting a Boston series win will be impossible to deal with now.
I've tried to take some comfort, and tried to convince you to as well, in the Canucks being exposed for what they are. But it's not enough, is it? It helps, but the wound still bleeds. It just might not gush. Maybe it's just the Hawks not being around, because we now know what that's like. It used to be Conference Finals or Cup Final was just something we didn't do. We were used to not being involved. But not any more.
I should prepare for the worst before puck drop tonight. But I probably won't. I doubt you will either. I guess rationality has no place in sports fandom, does it?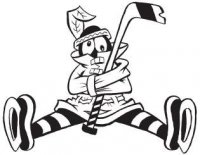 Sam Fels is the proprietor of The Committed Indian, an unofficial program for the Blackhawks. You may have seen him hocking the magazine outside the United Center at Gate 3. The program is also available for purchase online. Fels is a lifelong 'Hawks fan and he also writes for Second City Hockey .