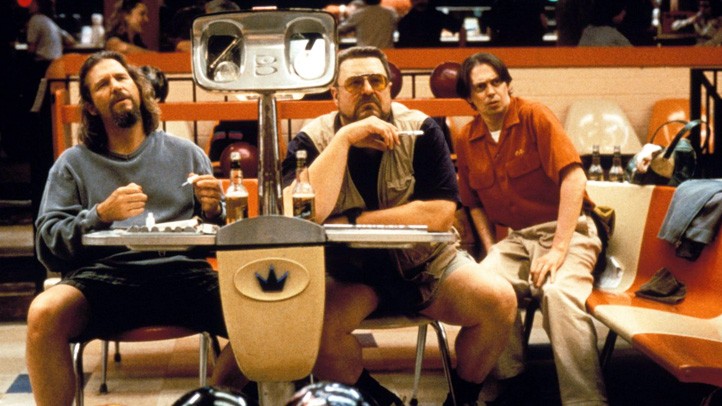 Now that the Hawks aren't losing every game, it's far easier to write these. After all, who wants to read it when basically everyone sucks?
Mark It 8, Dude
Corey Crawford - There was a heartening moment at the end of the game yesterday when Crow was announced as the game's first star. He got a huge ovation from the faithful. There are few things that fans love more than watching a player emerge from his own struggles. Has Crow conquered them? Far from it. But you've got to start somewhere, and Crow is doing that. Why it took so long for both he, goalie coach Stephane Waite, and anyone else with a voice watching to figure out that Crow needed to move deeper into his net and move less is really something worthy of Holmes and Watson, but at least he got there in the end. I think the fans and organization most want to see Crawford return to some kind of form. Loyalty and improvement from those who were down is always more fun to watch than bringing in someone else who if they were that good probably wouldn't have been available by trade anyway. Crow doesn't have a lot of games left before the deadline to prove he's doing that, but at least he's on the right track.
Bryan Bickell - It would be easy to put Patrick Sharp here, or Duncan Keith, who both have been excellent in this streak. But the surprise is Bickell, who has been in and out of the lineup and usefulness all year. But having been lately returned to Dave Bolland's wing, where his best work has been, he's been physical, energetic, and defensively responsible. The third line has produced two goals the past two games, both from hard work from Bicks. When that line is contributing, the Hawks become a whole different thing to deal with. Bickell is a big part of that. He's put stretches together before and then disappeared. But when games are tight, as they will be from here on out, his size and work ethic is valuable when he's using them.
Over The Line, Mark It Zero
The Medical Staff - Covered up by the small winning streak has been another boondoggle from the Hawks medical staff. While Niklas Hjalmarsson hasn't been missed on the ice, how someone gets diagnosed first with flu and then a concussion should merit serious questions. Once again, the Hawks medical team either didn't want to hear or couldn't figure out a player with concussion issues, and who knows how he'll be handled from here. What happens next time?